Top products for tipping
Get the right tools for the job and you'll save yourself time and reduce risk. At Invicta, our industry-leading products are designed to add value to your business by helping things run more smoothly. You can get more done, more quickly, and make tipping easy with our handy rundown of the top products for tipping.
Pioneering, powerful and favourites of Invicta customers, these skip attachments make light work of tipping waste. If you're regularly spending time moving and disposing of waste materials, you'll know it's a job that can be time consuming and often dangerous. These attachments are here to help, making it both easier and safer to carry out the work you need.
Forklift tipping bins for sale
Efficient, risk-reduced emptying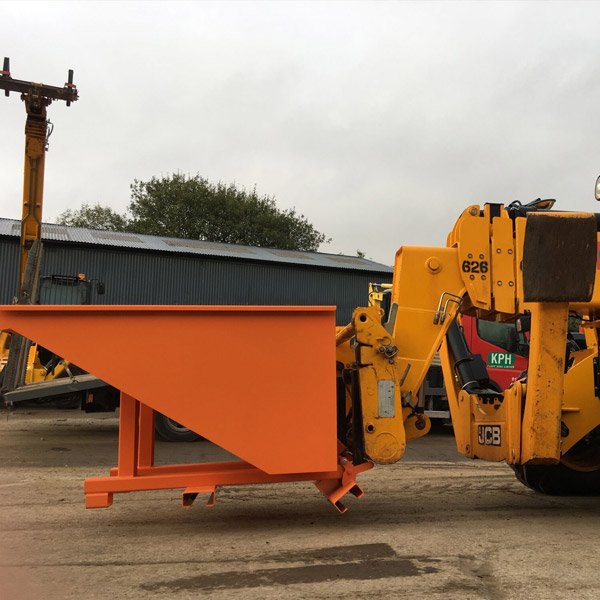 This skip has been designed to reduce risk and increase efficiency during the emptying process. Simply drive your forks into the pockets and the automatic mechanism locks itself to the telehandler forks when elevated. This means the forklift driver doesn't need to exit the safety of their cab during lifting and emptying.
Collect waste below waist level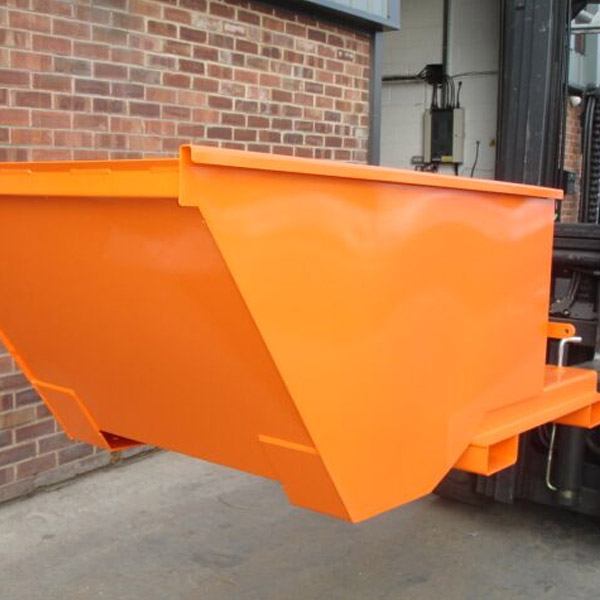 You can easily position this skip at the end of a conveyor, dross shoot or manufacturing line to collect bi-products that are below waist level. It's manual as standard, but if needed you can transform it into an automatic tipper with one of our conversion kits. This means that the forklift driver can empty the skip without leaving the safety of their seat.
Dispose of waste in tight spaces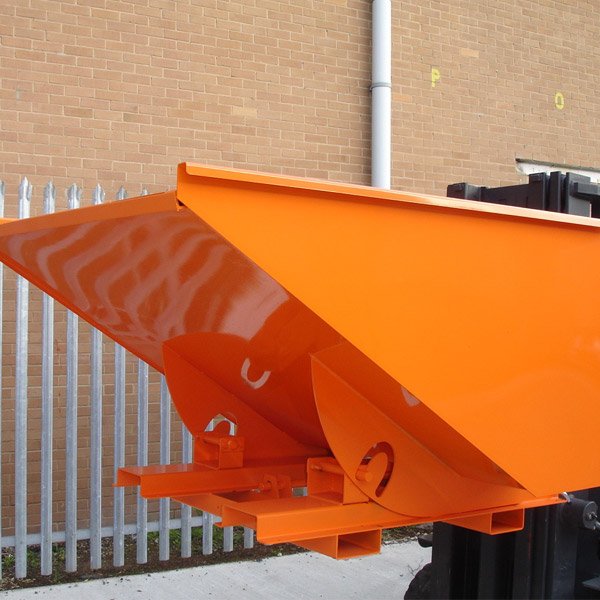 Use this skip to simplify the holding, movement, and disposal of materials. It's ideally suited to use in confined areas, thanks to its unique four-way entry base. Like the Low Level Skip, it's manual as standard but can also be transformed to automatic, simply by fitting an automatic tipping conversion kit.
Automatic emptying of light to medium weight waste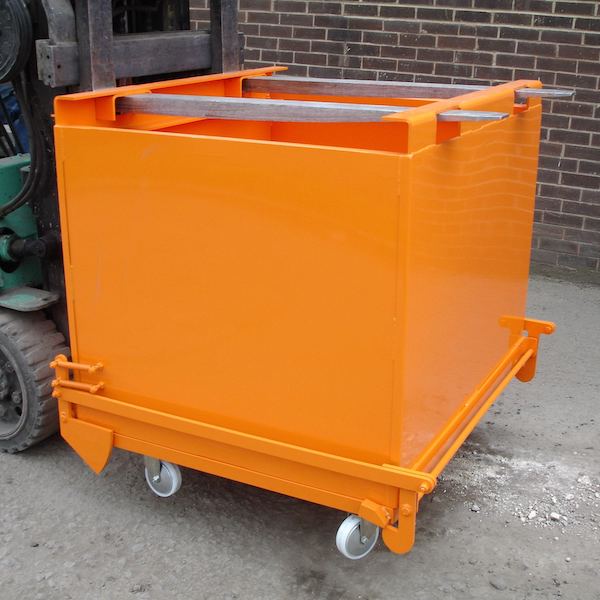 Use the bottom-emptying skip to dispose of light to medium weight waste without the driver needing to leave the safety of their seat. Automatically empty into high sided yard skips by lowering the actuator plates of the skip and activating the release hooks.
Empty bins quickly and safely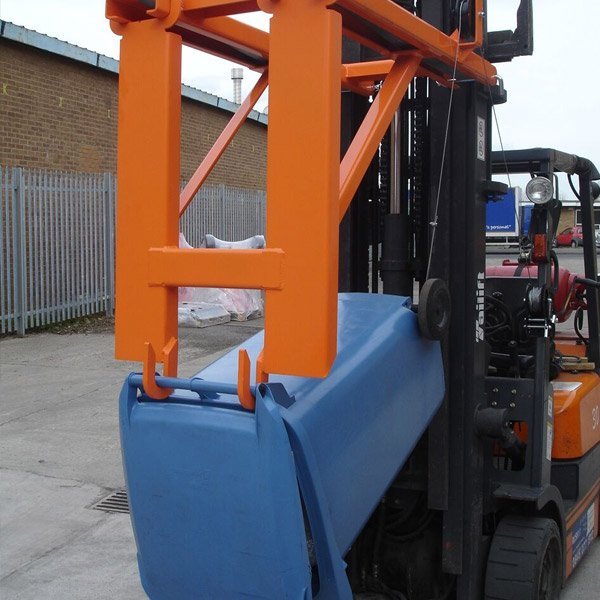 Safely lift, move, and empty 90-240 Litre Wheelie Bins. Save time and hassle with a fast, easy and hands-free approach to emptying bins. The winch is also equipped with a fail-safe return mechanical stop to prevent the bin from swinging back once the handle is released.
For emptying larger bins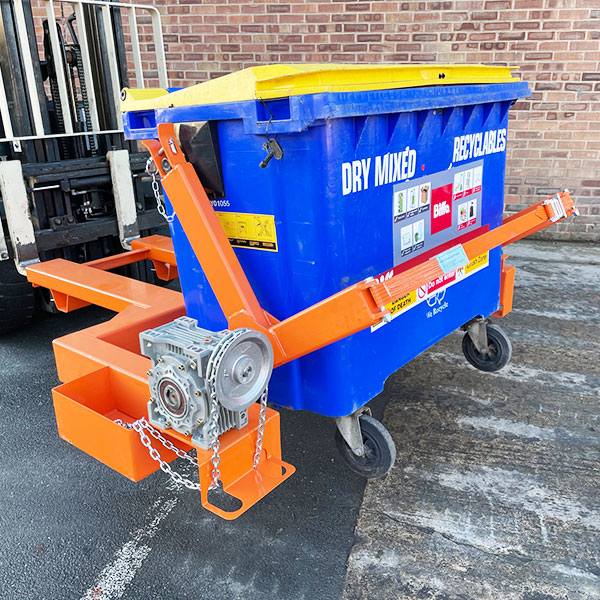 Safely life, move, and empty larger bins. The IWBL-2 makes easy work of lifting 660 & 1100 litre wheelie bins that are equipped with side trunnions, offering a practical solution to the logistical and time-keeping constraints of waste management. The attachment is operated with a gearbox and endless chain, making it safe to use from a low level.
Do you need something bespoke?
Our extensive in-house expertise and knowledge, coupled with the fact that we have the ability to manufacture everything ourselves on-site, means that we're able to provide our customers with custom-made attachments that are perfectly suited to their operations.
Whether you want to adapt one of our standard tipping attachments to better suit your needs or you require a more bespoke solution developing, our ingenuity knows no bounds. Get in touch to find out about our bespoke manufacturing service.
Would a tipping attachment help speed up your business's operations? Or are you looking for a bespoke forklift tipping bin for sale? Contact us to discuss what you need.
Back to all blog posts