Forklift snow plough and gritter attachments – The options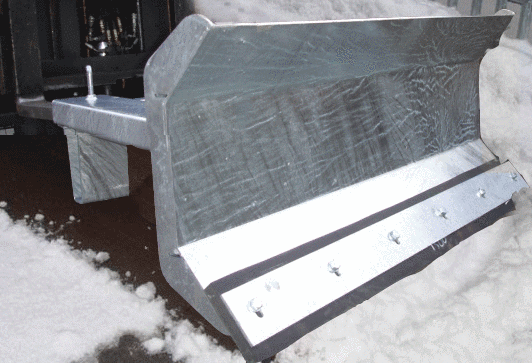 Forklift snow plough and gritter attachments – The options
You can't predict how much snow and ice we're going to get this year, but you can prepare.
Businesses waste valuable time and effort manually clearing snow. Ice and snow build up causes delays and presents a safety hazard if not cleared properly.
Prevent delays and accidents with the right snow equipment
Keeping your site moving in cold weather conditions involves preventative and reactive measures. Set your site up ready to deal with any sudden cold snaps by:
Gritting in advance – of any snow fall or freezing conditions.
Ploughing settled snow – to clear from yards and roads in minutes.
Look at these forklift attachments designed for clearing snow and ice: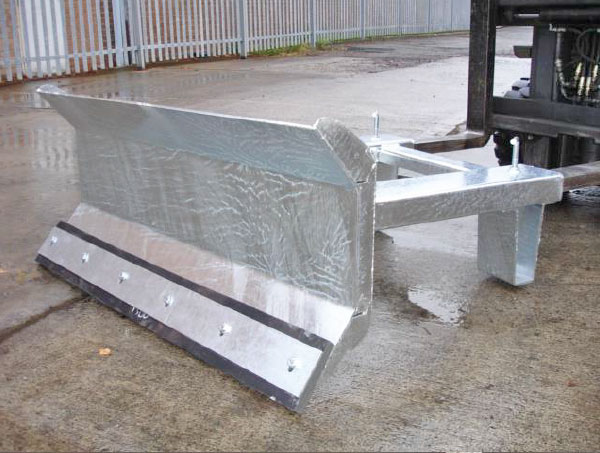 Forklift snow plough
Clear freshly fallen and compacted snow in minutes. The forklift snow plough makes light work of clearing outdoor areas and private roads. Outside of winter, the plough can be used as a yard scraper. It is fully galvanized
See the forklift snow plough attachment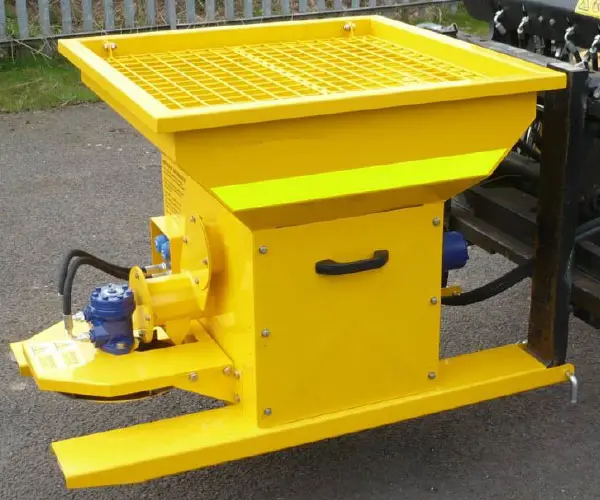 Fork mounted hydraulic gritter
The fastest way to grit large areas is with the fork mounted gritter. The attachment is fitted to the forks of the forklift and is hydraulically driven from the forklift's third service valve or side shift valve.
The stainless-steel double auger system spreads all types of salt, wet or dry, brown, or white, with a 0.20m³ hopper. The attachment has capacity to take approximately 250kg of salt. The adjustable spread width reduces mess and wasted salt.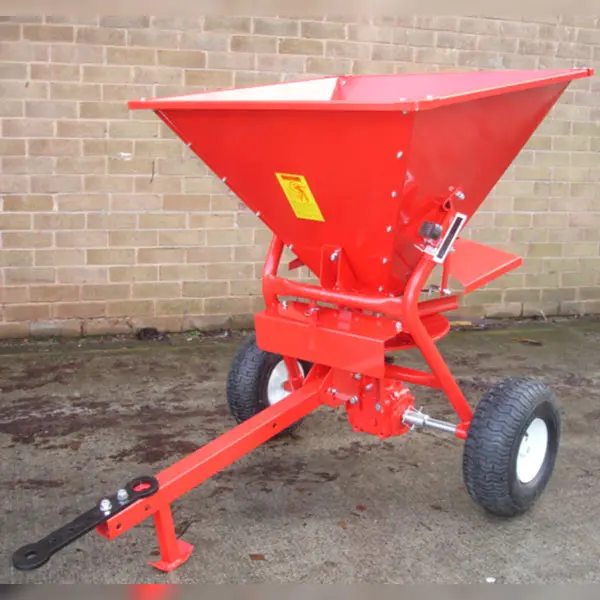 Mini Towable Gritter
This spreader is smaller but still covers large areas. The towable gritter comes with 3 bags of salt ready to go. If you have private access roads and goods yards, it's a useful attachment to have on standby for overnight frosts, ice, and snow.
Use it with an all-terrain vehicle (ATV) and/or forklift (FLT). It's towed behind with either a standard towing eye or ball hitch, without any electrical or hydraulic connections.
Double the power
Plough on the front, gritter on the back!
Combine both pieces the forklift snow plough and towable gritter and turn your forklift into a snow and ice blasting machine. Using both at the same time enables you to clear snow in minutes and prevent against it resettling by salting as you go.
Got a question about any of our forklift snow plough or gritter attachments? Contact us on 0113 277 1222 or sales@invicta-attachments.co.uk.
Back to all blog posts