The top 5 forklift attachments for housebuilders
Forklift Attachments for Housebuilders
Products to help housebuilders stay safe and efficient
The right forklift forks and attachments allow housebuilders to improve the efficiency of operations around site. Safety is hugely important on a busy construction site and equipment and processes are part of this. Forklift attachments help make sure your teams are set up for safety.
Some of the most popular forklift attachments for housebuilders: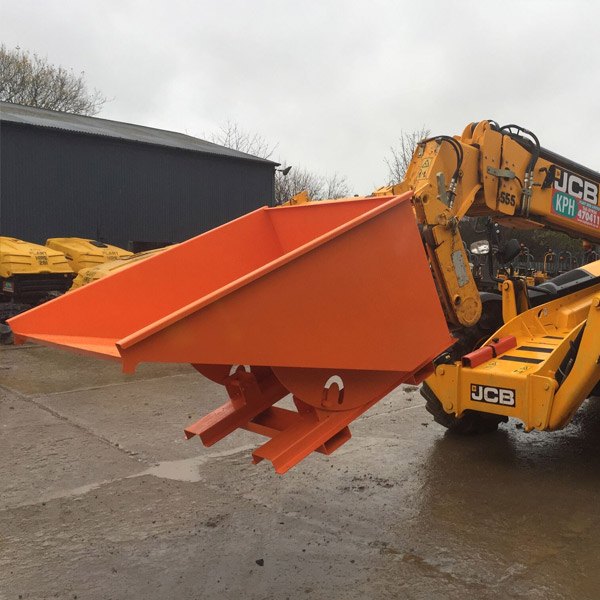 The Auto-Lok Tipping Skip
The Auto-Lok skip has been designed to reduce risk and increase efficiency during the emptying process. From the safety of their cab, the operator drives the forks into the pockets and the automatic mechanism locks itself to the forks of the Telehandler when elevated. The skips feature 4-way pocket entry for ease of positioning.
Case study: Amethyst Homes
Amethyst Homes is a housebuilder based in the North East. We were approached by Kevin Brookbanks, buyer at Amethyst Homes, with a requirement for several new forklift skip attachments for their development in Consett. After just two months using the Auto-Lok Tipping Skips, Site Manager, Michael Skelton, describes the units as 'brilliant' and explained:
'We've saved time and effort not having to manually engage, disengage and tip the unit. And these savings have been multiplied 5 times across the site, with the units in constant use. This has made a real contribution to efficiency and health and safety, with operatives not having to leave their cabs.'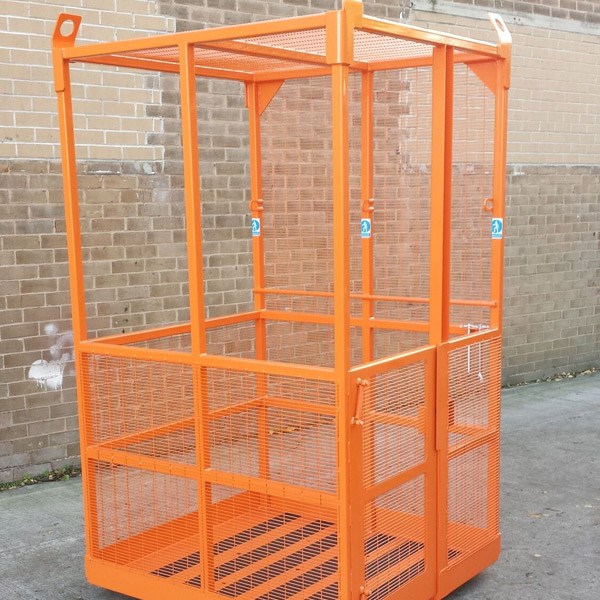 Crane-mounted access platforms
With various access platforms available, this particular attachment is mostly used in a construction environment and is attached to an overhead crane. It has a variety of safety features, including:
Automatic locking gate
Low level, rear, and overhead mesh protection
Safety harness attachment rings
Self-draining non-slip floor
Zinc plated heel pins for safe attachment to truck
Orange for safe visibility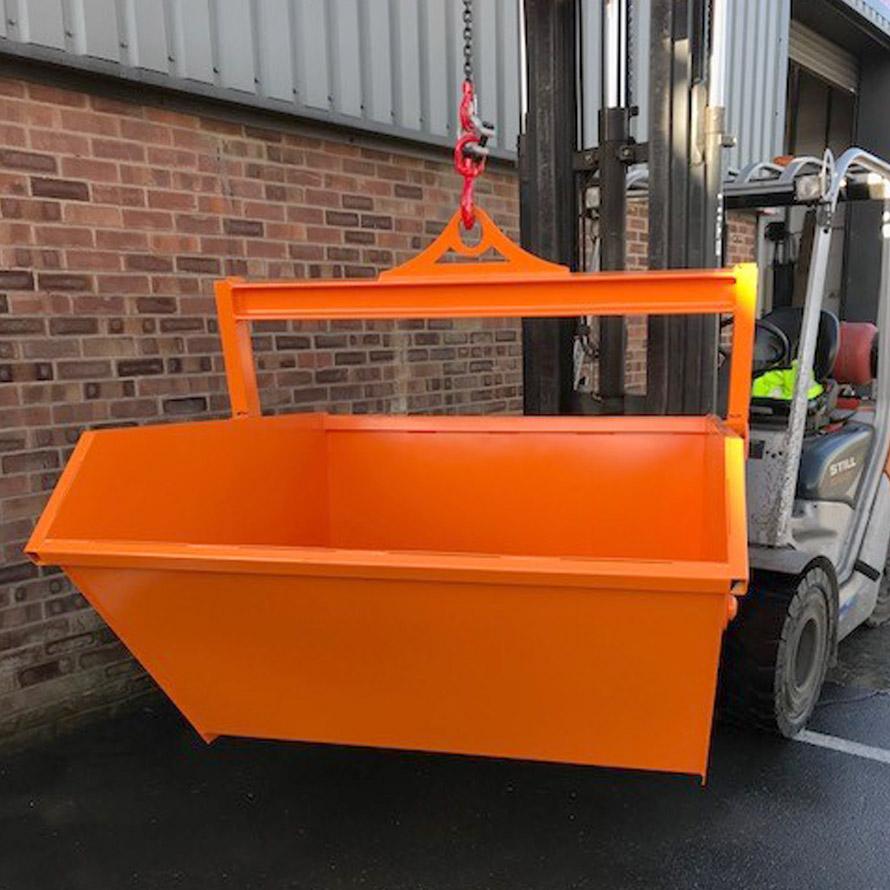 Boat skips
The self-dumping skips are used for transporting building materials around sites, primarily concrete. The skips perform efficiently and safely as they are lifted and emptied automatically, eliminating the risk of danger to the forklift operator and those working nearby. Safety features include:
Low loading height
No manual intervention needed
Integral locking bale arm once lifted
Reinforced body sides and rear
Reinforced leading edge
Orange for safe visibility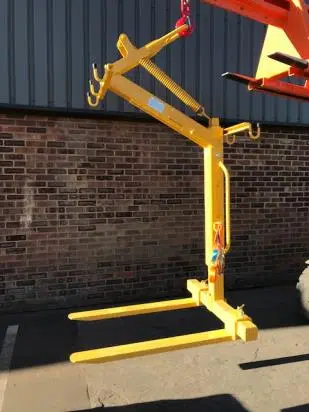 Pallet forks
There are applications where fork trucks cannot be operated due to a lack of floor space, for instance in high rise developments. Our pallet forks effectively convert an overhead crane into a pallet mover. The crane forks are adjustable and feature an automatic balancing sprung head.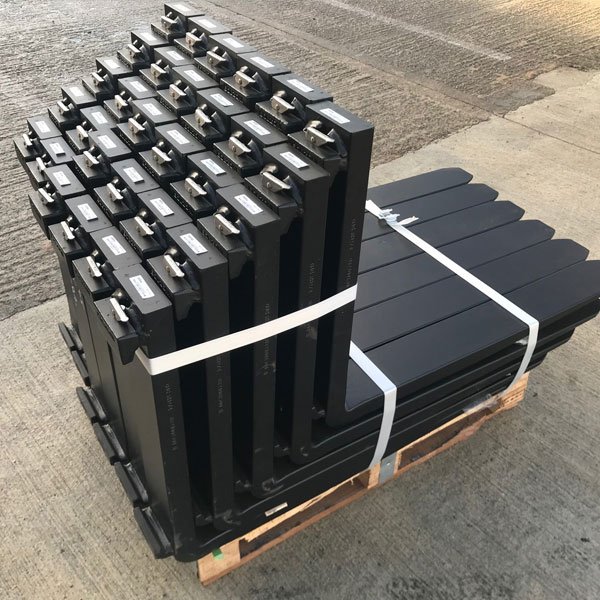 Fork extensions and replacements
The primary use for most forklifts is, of course, the forks. Many housebuilders find it useful to have several different sets of forks on site for handling different loads. It's practical to replace old and worn forks, which can present a hazard or cause damage to the materials you're moving.
See the options for replacement forks
See the options for fork extensions
What about bespoke forklift attachments for housebuilders?
Sometimes a product can be adapted to better suit your operation. Or you might need something unique to solve a problem your team is experiencing. It's totally possible to create something.
See some bespoke products here
Got a question about any of our forklift attachments for housebuilders? Contact us on 0113 277 1222 or sales@invicta-attachments.co.uk.
Back to all blog posts