Why we're firmly sticking to our roots
Being able to source the forklift attachments you need when you need them shouldn't have to be a challenge.
Talk to an accomplished manufacturer and the majority of forklift attachments or forks should be available for dispatch within a matter of days, direct from stock. Bespoke elements can be anything from a few days to a couple of months, dependent on the complexity. But a good supplier will always give you sight of this.
How do we know? Because we've been manufacturing mechanical forklift attachment and forks for more than 20 years. We're also the largest manufacturer of our type in the UK.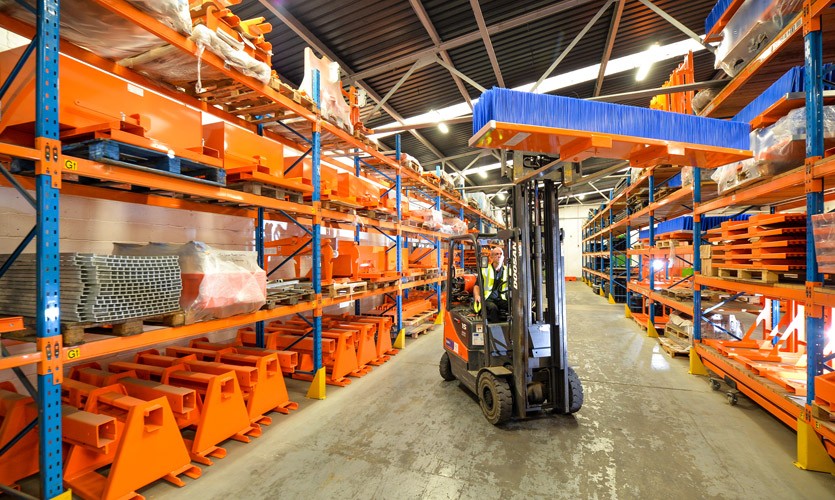 We're incredibly proud of our UK roots, so much so, that even now, 20+ years on, we're still designing and manufacturing everything in-house.
Our British manufacturing roots sit at the very core of our business and they're one of the reasons why a) so many of our customers choose us and b) why they keep coming back to us.
But what does it mean for our customers?
Well it means that:
Our forklift attachments and forks are developed and built at our site in Leeds. It's where we also manufacture our bespoke products too. (For more details about our bespoke capabilities, check out our blog, 'Why 'bespoke' is our middle name.')
We quality control our processes first-hand, from start to finish
It's easy for us to keep tabs on how each and every one of our customers' orders are progressing
And it's also really easy for us to provide you with updates too
We can guarantee all of our products are of the highest standard, comply with the latest industry standards and regulations and are built to last – because our team are involved, every step of the way
As a result of everything we need all being in-house, our service is speedy and our operations are streamline
Got any questions or want to find out more about our British manufacturing processes? Contact us on 0113 277 1222 or sales@invicta-attachments.co.uk.
Back to all blog posts