The best forklift attachments for brick and block handling
Brick and block handling is an everyday process for many businesses. Stacked pallets might be the right option in some situations, but loose bricks or smaller stacks might need something more secure. When handling heavy materials like brick or breezeblock, safety is always the priority.
To make brick and block handling fast and easy, it helps to have purpose-built forklift attachments.  Your bricks are moved in minutes – and it's much safer.
Look at this list to see 3 forklift attachments suitable for brick and block handling: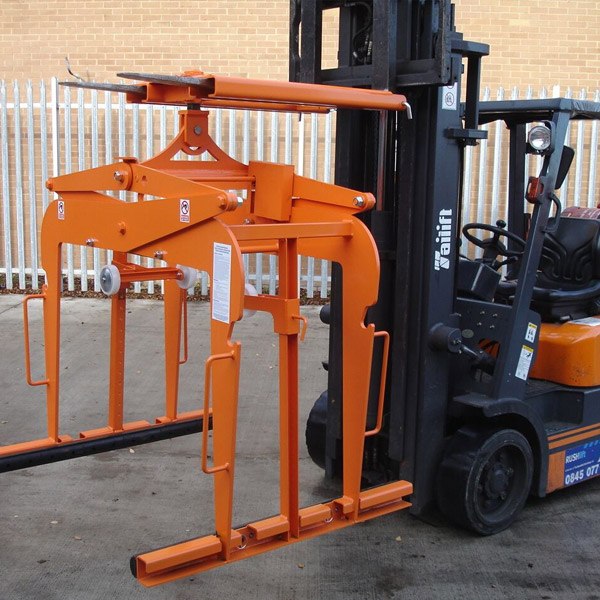 Lift, move, and release brick and block packs – the standard mechanical grab
The grab is mechanically operated via the forklift (without the driver leaving the safety of his seat) or via an overhead crane or HIAB. It's suitable for use with numerous types of block and brick packs on building sites or yards. The grab is the safe and efficient way to get bricks where you want them.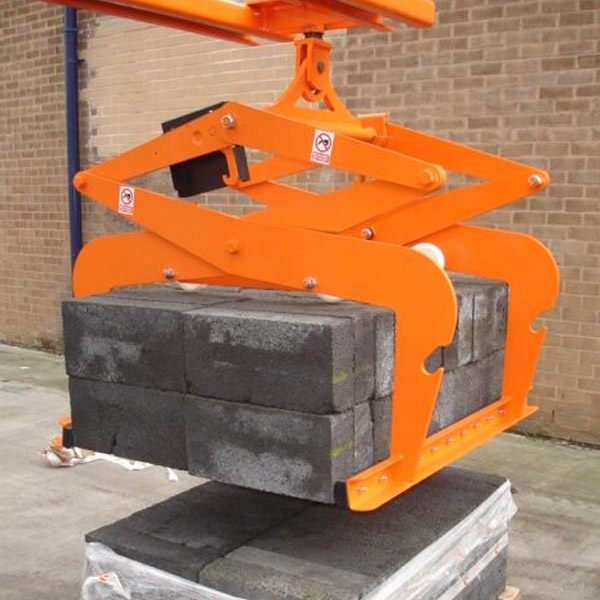 Lift, move, and release small brick and block packs – the mechanical scissor grab
The scissor grab works in the same way as the standard mechanical grab but for smaller amounts of bricks or blocks. It allows you to move the exact amount of bricks you need, to where you need them. The driver stays in the safety of the cab during operation.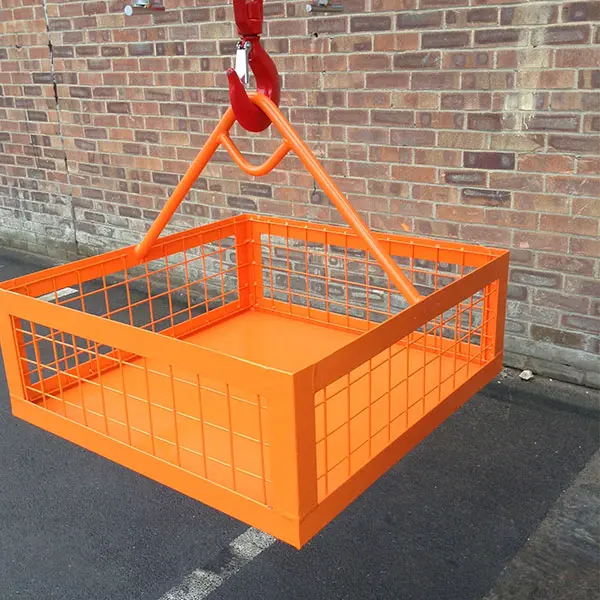 For loads of up to 250kg – the brick basket
The brick lifting basket is designed for hoisting building materials with an overhead crane lifting point. It can be used for materials other than brick, making a useful addition to any site. It has a safe working load of 250kg with mesh sides for visibility.
Due to high demand, this product is currently out of stock. Please let us know if you'd like to be informed when it's available.
Got a question about any of our forklift forks or attachments? Contact us on 0113 277 1222 or sales@invicta-attachments.co.uk.
Back to all blog posts