Product Focus: Roll Cage Lifter
Over the years, we've helped countless clients overcome very specific workplace challenges by tapping into our industry-leading expertise to develop bespoke forklift attachment solutions. One of these solutions includes our roll cage lifter, which is ideal for supermarkets and sets the standard for safe and secure product roll cage handling. Here's a bit more about it: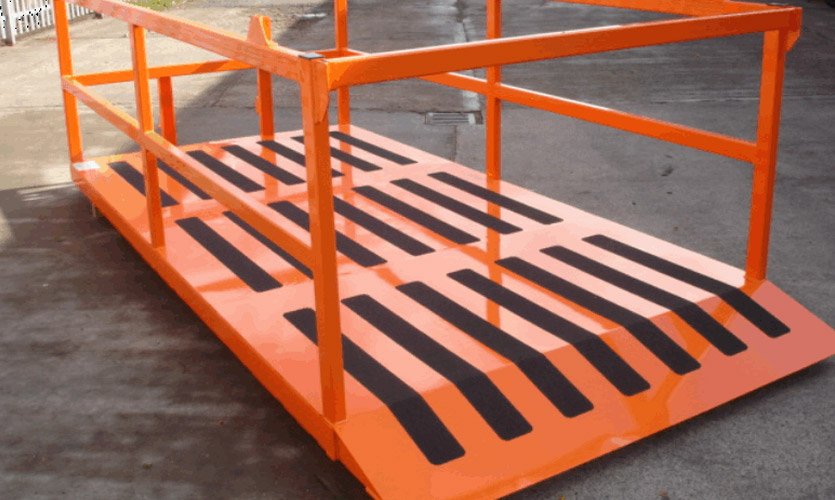 Why did we develop it?
We first created the roll cage lifter for a major logistics business. Since then, it's become extremely popular, especially among hauliers and major roll cage users, such as supermarket chains.
The creation of the roll cage lifter came on the back of the LoadLifter, which we'd developed ten years previously for one of the UK's main supermarket chains. The LoadLifter is designed to enable roll cages to be safely loaded and unloaded on to articulated vehicles.
What are its key features?
So far, we've manufactured three different versions of the roll cage lifters that are all designed to work with the following fork configurations:
4 full roll cage
6 full roll cage
6 full roll cage/15 empty roll cage configurations
PPT versions with positive truck retention are also available
Our roll cage lifters all incorporate 'anti-jump' mechanisms, which keep the roll cage firmly in place. And they also feature an elevated heel pin, providing superb retention, as well as anti-slip flooring.
Where can I find out more?
For more details about our roll cage lifters or to discuss your requirements with us, contact us on 0113 277 1222 or sales@invicta-attachments.co.uk. In the meantime, don't forget to check out our roll cage supports and LoadLifter.
Back to all blog posts