Introducing the ECO basil range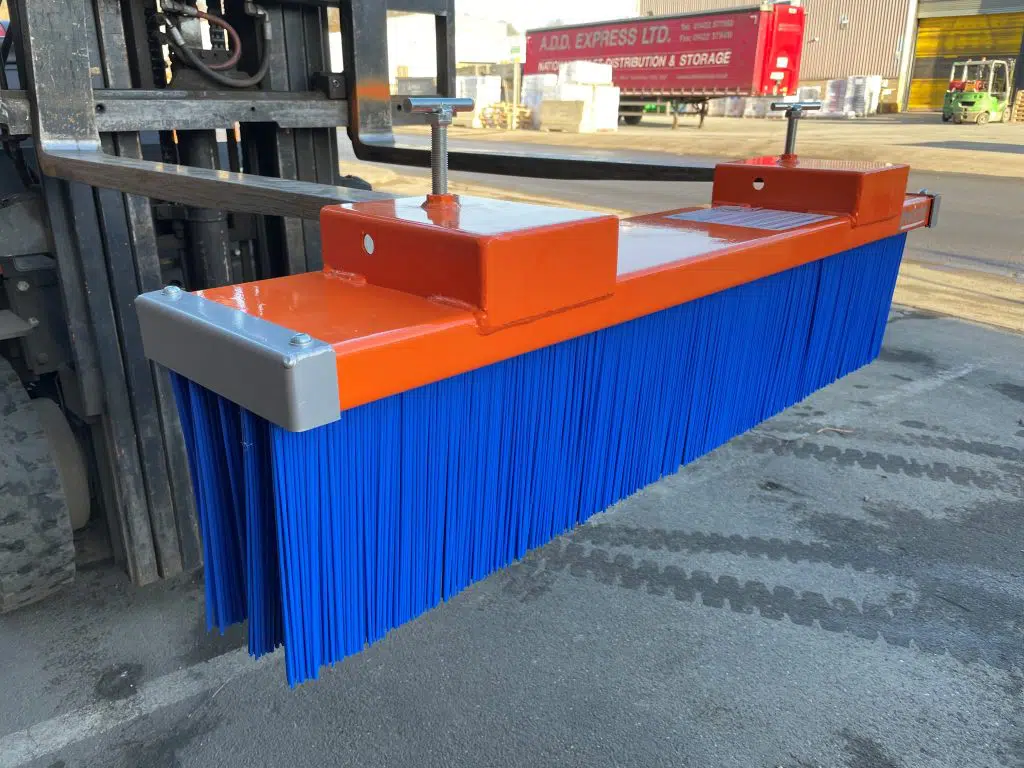 A big part of the 'Invicta difference' is that we go above and beyond on delivering products that help businesses. The right forklift forks and attachments can offer industry-leading solutions and transform a business's operations – and providing them is what we do best.
The basil fork mounted sweeper attachment is one of our best-selling attachments, making the laborious, manual task of clearing and heaping loose materials easy. We know, however, that many businesses would benefit from a smaller sweeper for lighter work, or are looking to make cost savings compared to other products on the market. That's where the basil eco range comes in, offering a smaller and cheaper alternative to the standard basil sweeper.
A quick and easy solution for many of your sweeping needs, the basil sweeper has been a firm favourite amongst those who've used it since its launch around 15 years ago. It's an 8-row brush attachment that's ideal for large, open spaces with heavier masses to sweep, and has a range of handy uses. It comes in three different brush widths: 1500mm, 1800mm and 2450mm.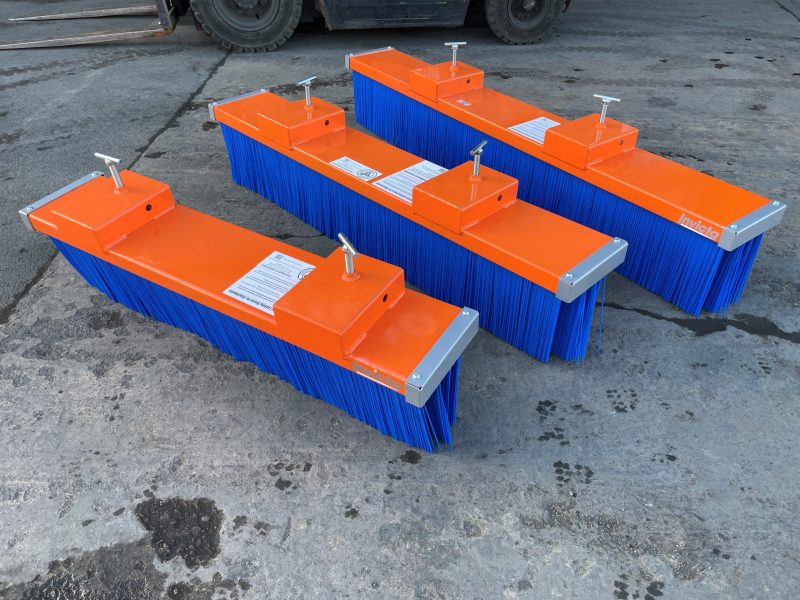 The eco range
The perfect choice for focusing on smaller areas and weights, or simply for those on a smaller budget who want to invest in a sweeper attachment, the eco basil fork mounted sweeper boasts all that's great about the standard basil, at a smaller size (and price point).
With fewer brush rows – 5, as opposed to the standard's 8, the eco basil sweeper makes easy work of lighter-duty sweeping tasks. It comes with a choice of brush widths. These include 1200mm, which we introduced around 5 years ago, and now two brand new sizes: 1500mm and 1800mm.
The eco basil comes equipped with all the great features of the standard version, including:
Interchangeable blue nylon brushes
Facility to hang Fork Mounted Magnet from the frame
Maximum fork section 150 x 60 mm at 683 mm centres
Zing plated twist screws for safe attachment to truck
Painted bright orange for safety
The best thing about the eco basil range is that it offers a more affordable alternative to the standard heavy-duty fork mounted sweeper, making it accessible to a broader range of businesses.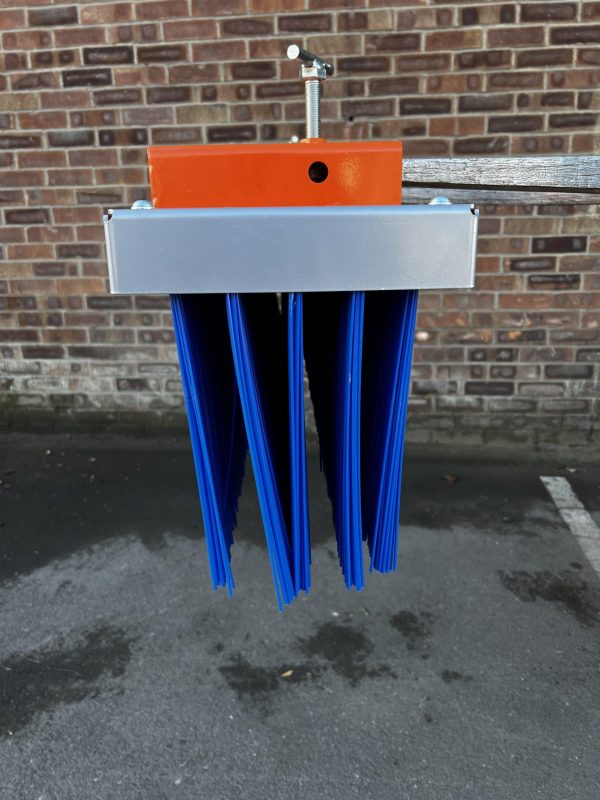 A variety of practical uses
Like its larger counterpart, the eco basil is a multi-purpose sweeper and can help make a range of otherwise tedious jobs speedy and straightforward. A few of its uses include:
Clearing yards of rubbish
The eco basil will easily heap up any debris or small to medium pieces of rubbish found in your yard, taking a usually lengthy job and completing it in minutes.
Clearing snow
Keep your busy areas clear of snow and keep production moving during the winter months. The eco basil will help make an easy task of sweeping light snow and sleet (for heavier snow, check out our snow ploughs and gritters).
Clearing mud or water
Like snow, the eco basil can also help clear your work areas or yards of mud. You can also use the eco basil to sweep large puddles of water – great for drying your yard after rain.
Sweeping warehouses
Keep your warehouse spotless with the eco basil, which will help sweep up loose pieces of rubbish, packaging and papers in no time.
Re-piling loose materials
The eco basil is perfect for sweeping loose granule products such as sand, topsoil, grain or similar.
We hope you enjoyed finding out more about our newly expanded basil sweeping brush attachment range. To find out more, take a look at the basil spec sheet. Or, if you have a question about any of our forklift attachments, contact us on 0113 277 1222 or sales@invicta-attachments.co.uk.
Back to all blog posts