Inside our warehouse: Supplying forklift attachments and forks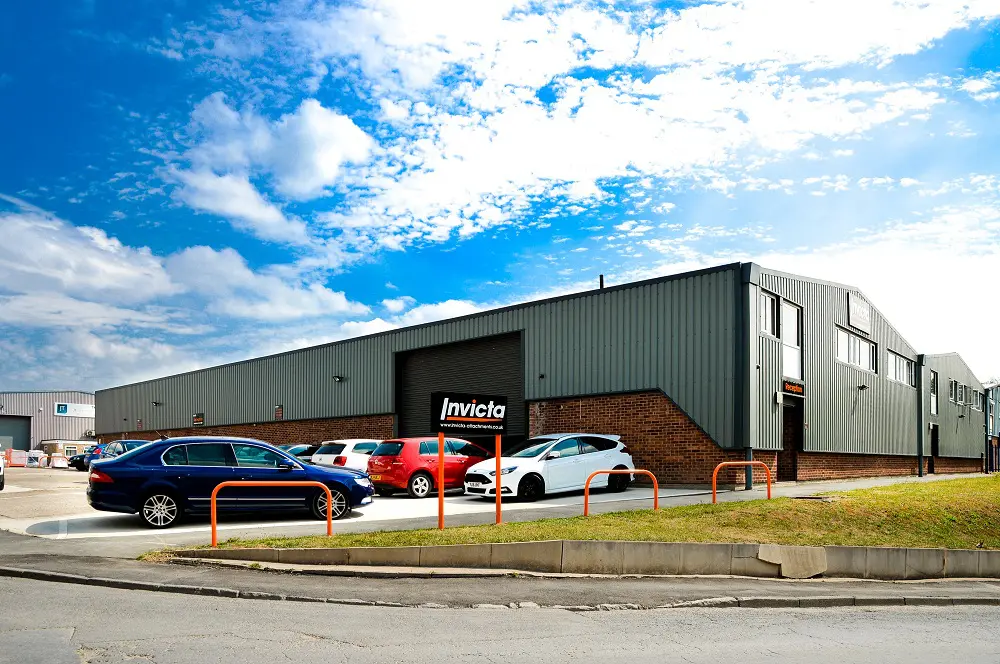 Inside our warehouse – supplying forklift attachments and forks
Delivering products to help businesses keep operations moving
The right forklift forks and attachments are essential to many operations. When a business needs a new product or a replacement, they usually need it fast.
We've built our operation around being able to supply the forks and attachments businesses need, when they need them. We have a warehouse in Leeds and we manufacture a great many products to stock. This means if someone gets in touch needing a popular product, we can get it sent out as soon as possible.
Some of the popular products we manufacture to stock include: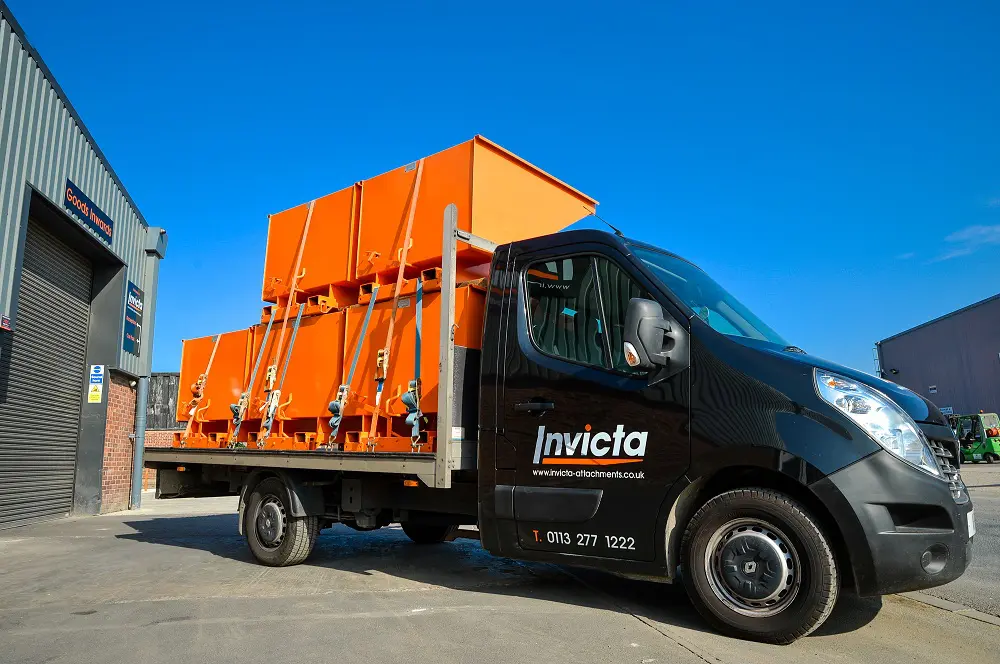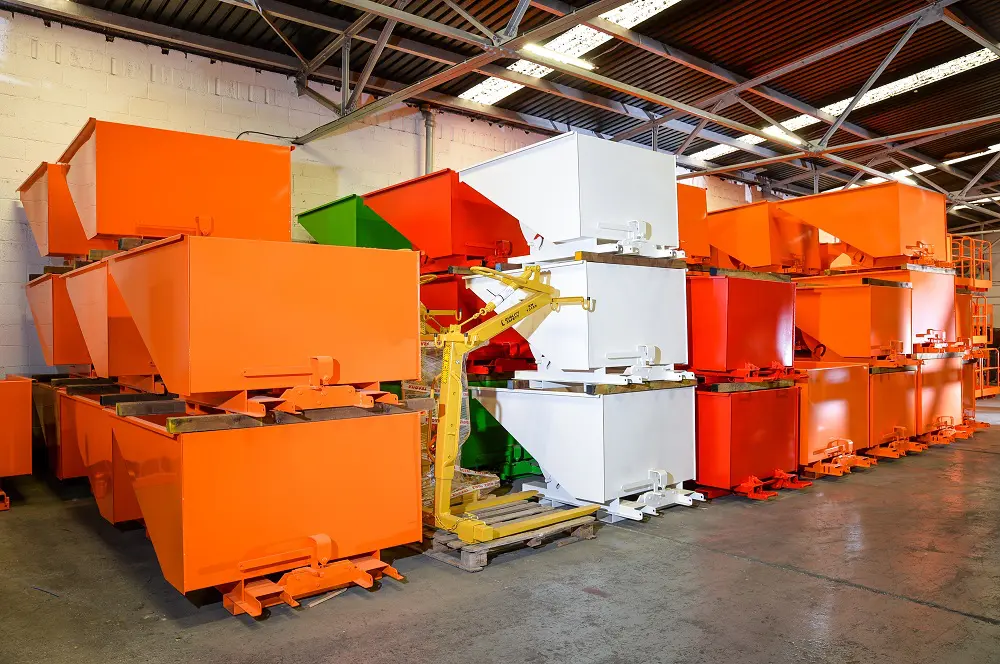 The Auto-Lok Tipping Skip
The ability to lift and empty the skip without the operator leaving the safety of the cab is what makes these skips a best seller. Simply drive the forks into the pockets and the automatic mechanism locks itself to the forks of the Telehandler when elevated.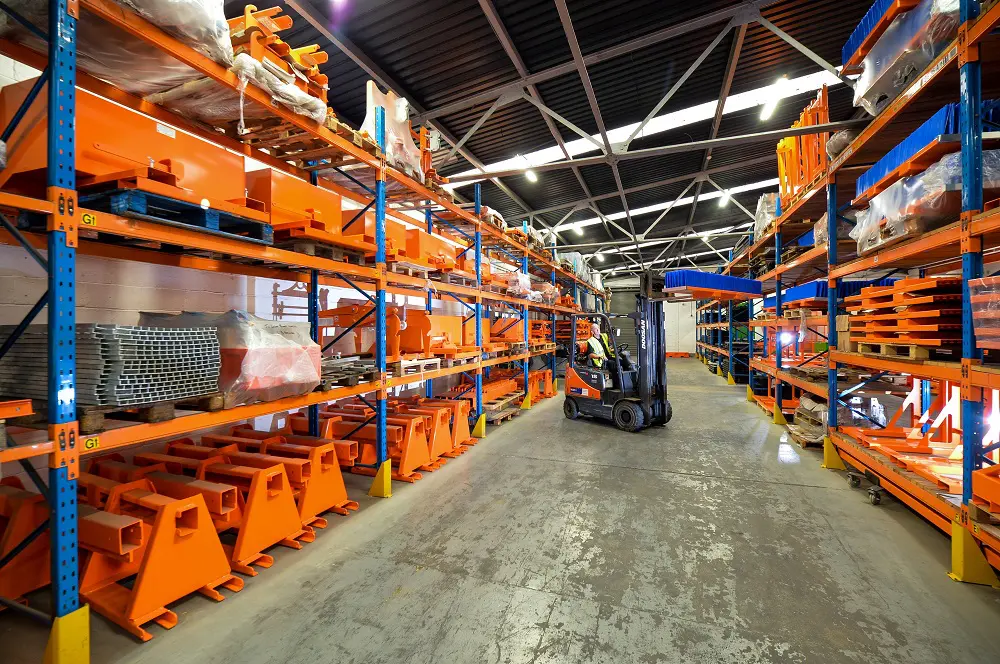 Fork-mounted jib attachments
Jib attachments enable the movement of long and awkward loads from inaccessible locations. They make tricky handling tasks quicker and easier, making them a useful product for a range of industries.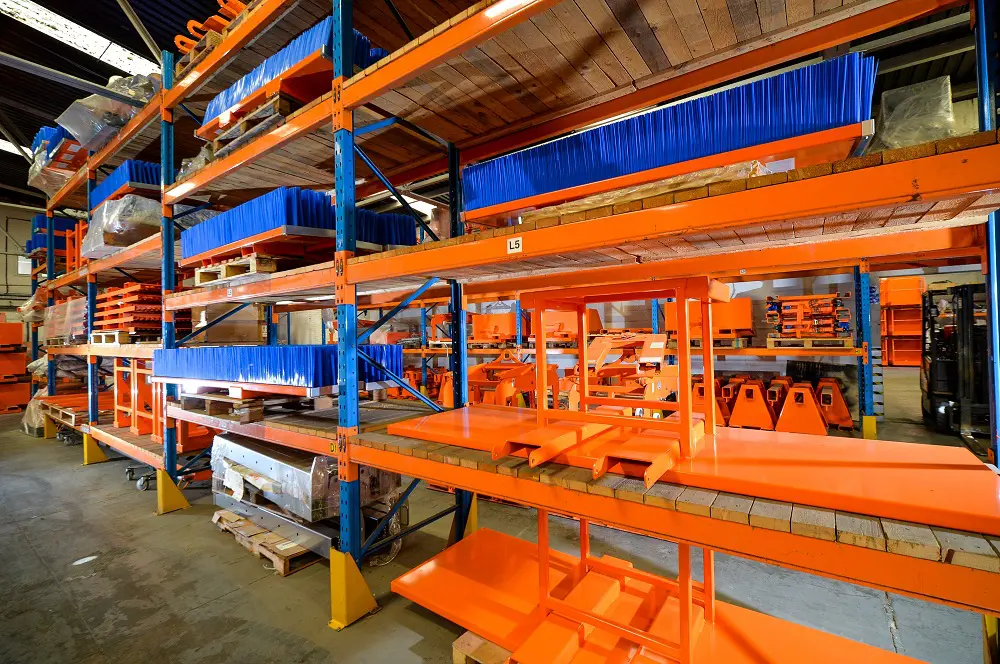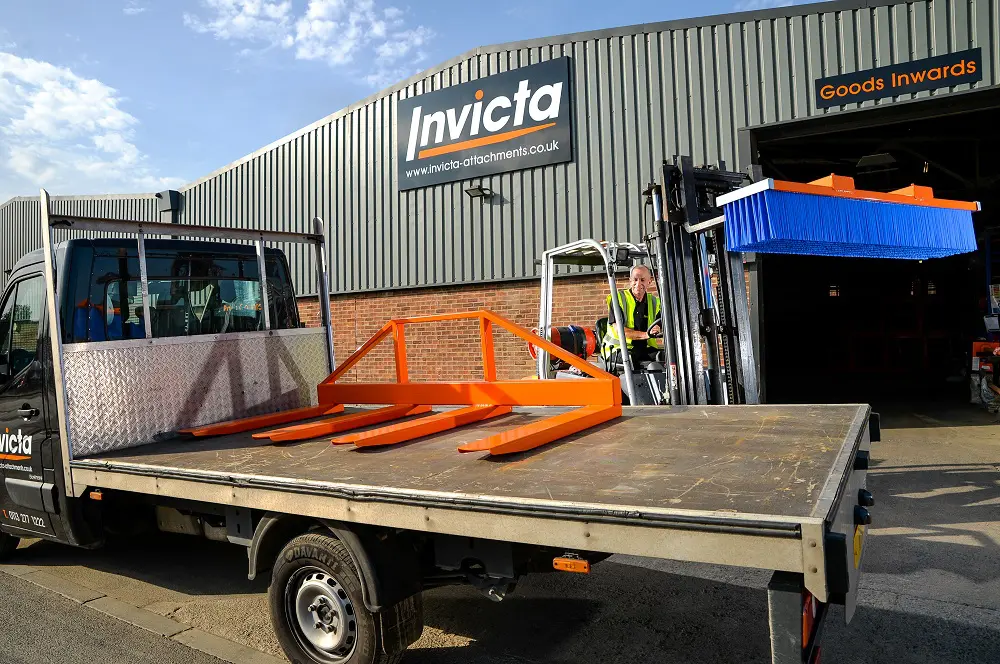 The Basil sweeper attachment
A firm favourite for many who use it, the Basil sweeper attachment makes clearing and heaping loose materials easy. The fork-mounted sweeper turns what could be a laborious, manual task, into something fast and straightforward. Use it for clearing snow, sleet, and debris.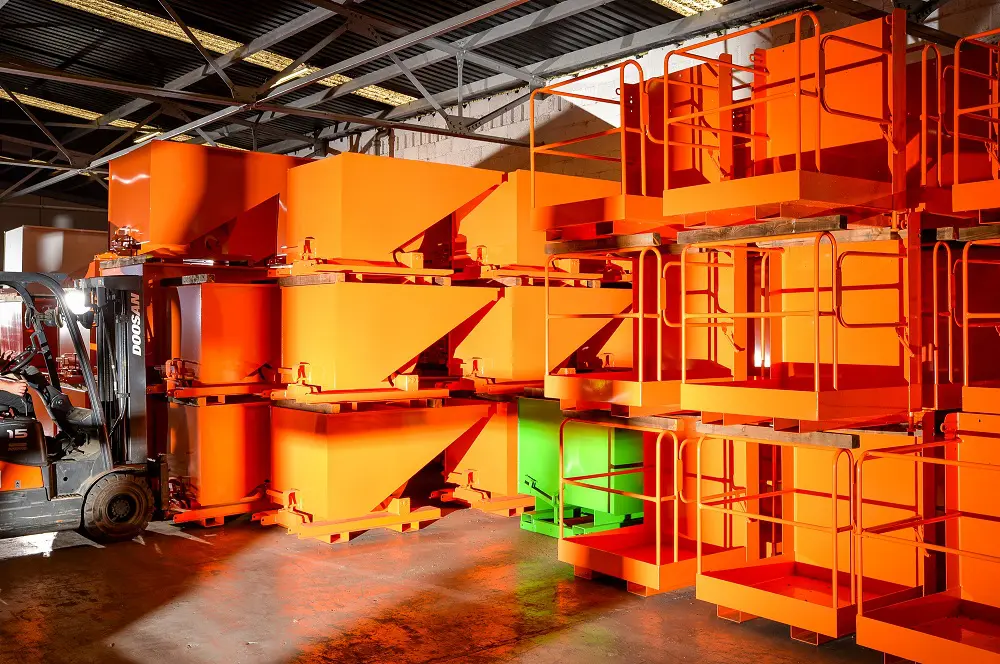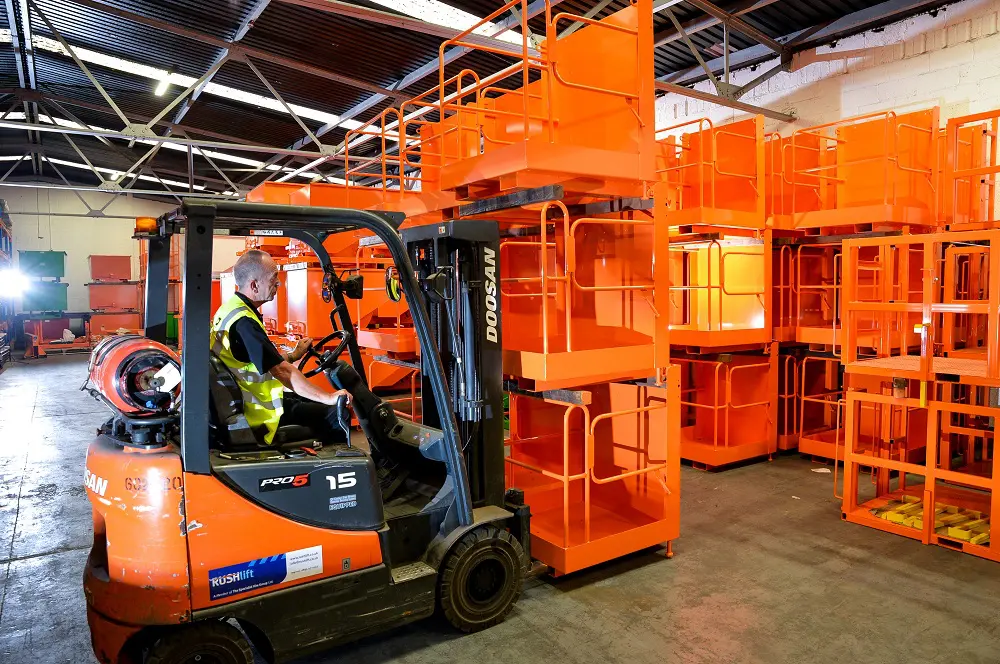 Access platforms
Fork-mounted access platforms are useful for repairs, inspections, and reaching high places, these attachments save time and increase safety.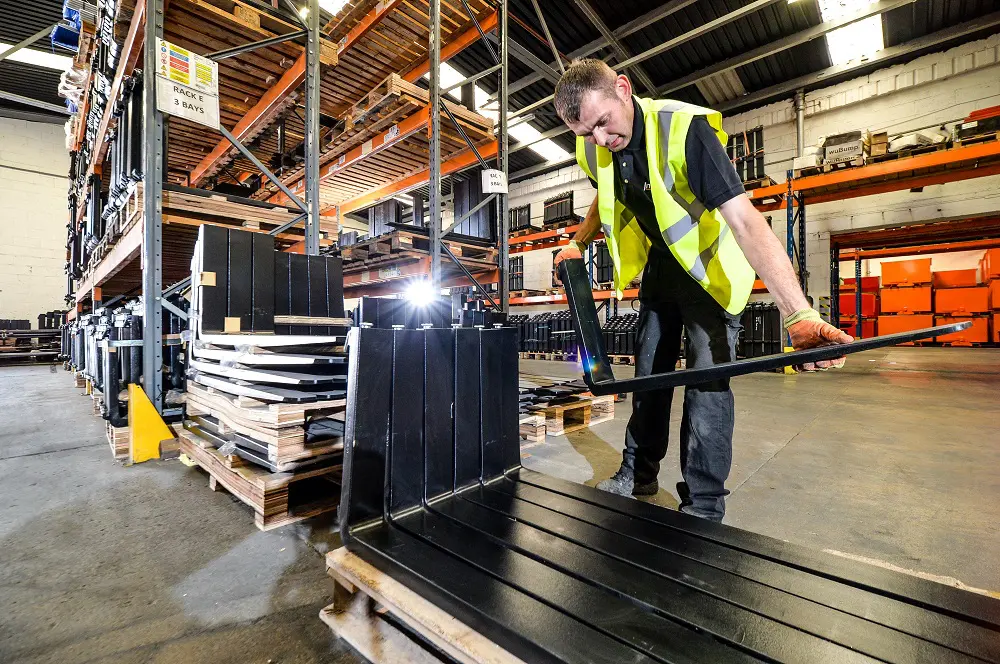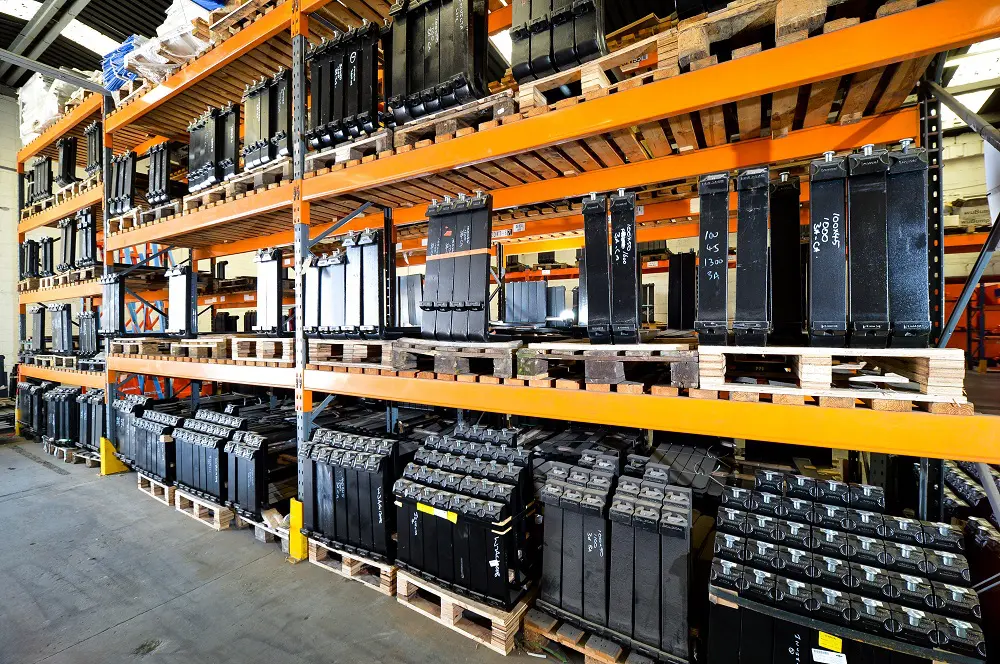 Fork extensions and replacements
The most used forklift product is, of course, forks. Businesses may choose to have several different sets of forks on site for handling different loads. There comes a time to replace old and damaged forks. We help businesses do this quickly by having many in stock ready to go.
See the options for replacement forks
See the options for fork extensions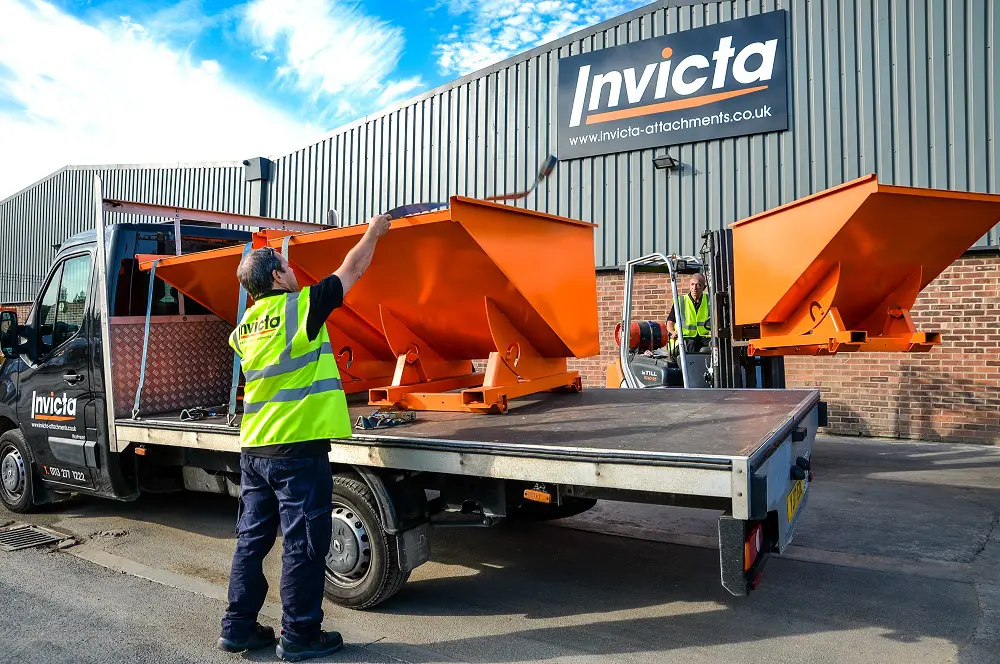 What's the process for order and delivery?
The reason we manufacture to stock is to make it fast and easy for customers to receive the products they need right away. We can arrange for collection or delivery. You're welcome to collect a product during the working day, and we'll help you load it onto your vehicle. Delivery times depend on capacity, but the process works like this:
You get in touch and tell us what you need
We make sure the exact product you need is in stock
We check our capacity and your location and give timeframes
Products are dispatched within 3-5 days for UK delivery
We can discuss express delivery on request
What a picture!

Yet more of our industry-leading auto-lock skips out for delivery!??? pic.twitter.com/iCP9GKMktv

— Invicta Attachments (@Invicta_attach) February 24, 2021
We made these rubber-lined skips to achieve noise reduction targets for the customer. Talk about bespoke! pic.twitter.com/i7O2Pzgg9r

— Invicta Attachments (@Invicta_attach) February 18, 2021
What about bespoke products?
Your business has its own unique processes and sometimes a product can be adapted to better suit your operation. We have decades of experience manufacturing bespoke forks and attachments to solve customers' problems. The lead time for bespoke forks and attachments is weeks rather than days, but every project is different and you get a product built for your exact need.
See some bespoke products here
Got a question about any of our forklift forks or attachments? Contact us on 0113 277 1222 or sales@invicta-attachments.co.uk.
Back to all blog posts