Three common myths about forklift attachments – dispelled
Are you looking for ways to handle loads while improving operational efficiency and overcoming day-to-day challenges at the same time?
Forklift fork attachments can help make handling a whole lot easier, not to mention, streamline processes and tackle daily issues.
However, there are all sorts of myths associated with forklift attachments. We've decided to dispel three of the most common myths, so you don't get caught out by them like many others have…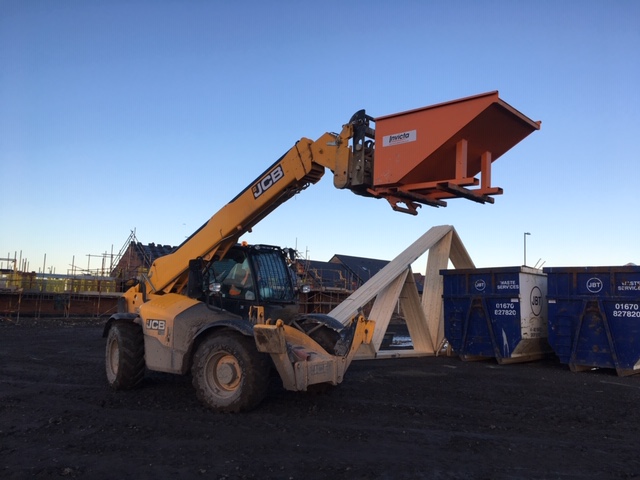 MYTH #1: 'Forklift fork attachments are only used for warehouse and manufacturing work.'
Forklift fork attachments are most commonly used within the warehouse and manufacturing trades. They lift and handle loads, such as tooling, waste and rolled products, but their usage doesn't stop there…
They're used far and wide across multiple sectors and our customers hail from all sorts of different industries.
Our forks, extensions, grabs, skips and mechanical attachments are used just as frequently within the retail/wholesale arena, as well as by waste handling and construction professionals. Plus, in some circumstances, just one attachment can be used for a multitude of different tasks, making them an incredibly valuable and worthwhile business investment.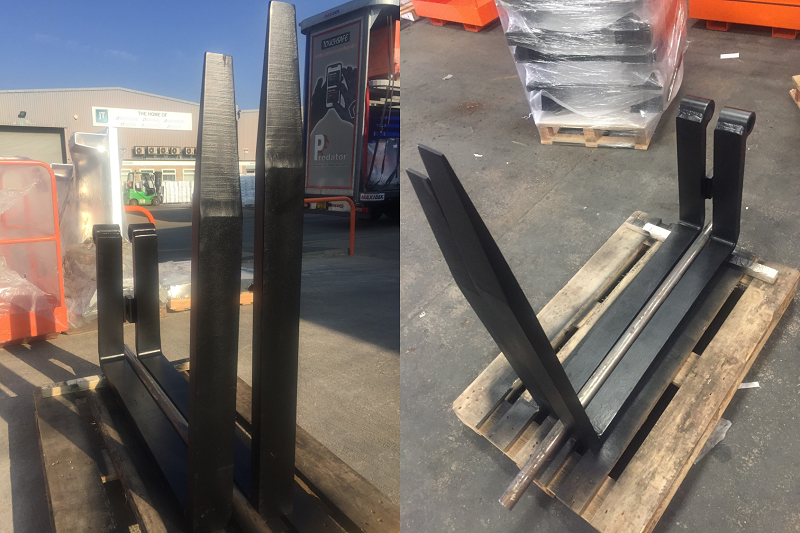 MYTH #2: 'I have really specific requirements, there aren't any attachments that will meet my needs.' 
Like most manufacturers, we tend to have two sets of customers. Those who are looking for a standard, off the shelf solution and those who are in need of something more bespoke.
So, if you have really specific requirements, it's important you go to a fork attachment manufacturer who has the right skills, resources and experience to help. They will either take a standard attachment and adapt it or create a brand new product that's designed to overcome your specific challenge with ease.
Generally speaking, if you have really specific requirements, then going down the standard route won't be of use to you. But now that you know it's possible to manufacture forklift fork attachments that meet your needs exactly, we're sure it's an avenue you won't waste your time exploring.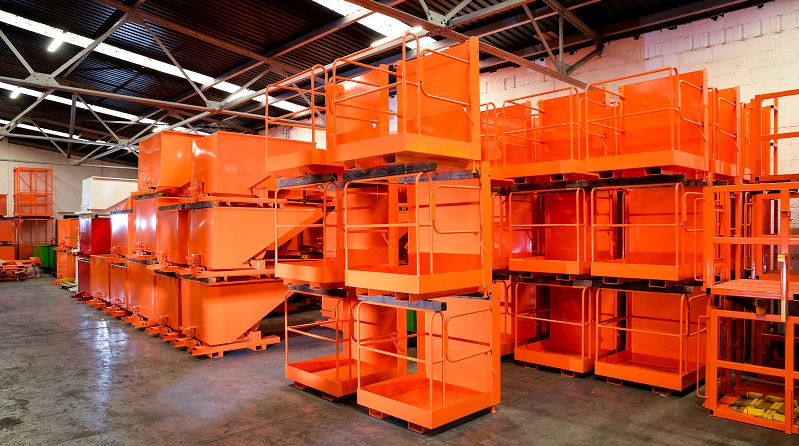 MYTH #3: 'The whole process of sourcing, ordering and receiving a forklift is really time-consuming.'
Well, yes it can be if you're not 100% sure what you need. Or if you've been caught out by myth number 2 and you're spending time searching for a standard attachment when you need something bespoke.
The whole process can also be particularly time-consuming if your manufacturer isn't set up to provide you with a slick service. For instance, we manufacture our forklift attachments and forks to stock, not just to order. This means we have products waiting to be sent out and can reduce delivery times significantly.
All in all, we can turn around orders within a matter of days, rather than two to three weeks. Plus, our forklift attachments and forks are developed and built at our site in Leeds, which enables us to keep any supply chain delays to an absolute minimum.
Want to find out more about our range of forklift attachments and how they can help you overcome day-to-day operational issues? Read 'Five forklift attachments (and the problems they can solve).'
In the meantime, if you'd like to discuss your forklift attachment requirements with us, contact us on 0113 277 1222 or sales@invicta-attachments.co.uk
Back to all blog posts