The best forklift attachments for long and awkward loads – 7 picks
Forklift attachments for long and awkward loads 
There comes a time in most operations where the capacity of your forklifts is put to the test. Some loads are simply too heavy, wide, unstable, high, or loose to be safely carried on regular pallets. These awkward loads result in hassle, wasted time and hazards if not dealt with appropriately.
The answer? Forklift attachments designed specifically to carry and move awkward loads. Having the right forklift attachments for the task at hand gets awkward loads moved in minutes – and it's much safer than using the wrong equipment.
Look at this list to see 7 forklift attachments suitable for awkward loads: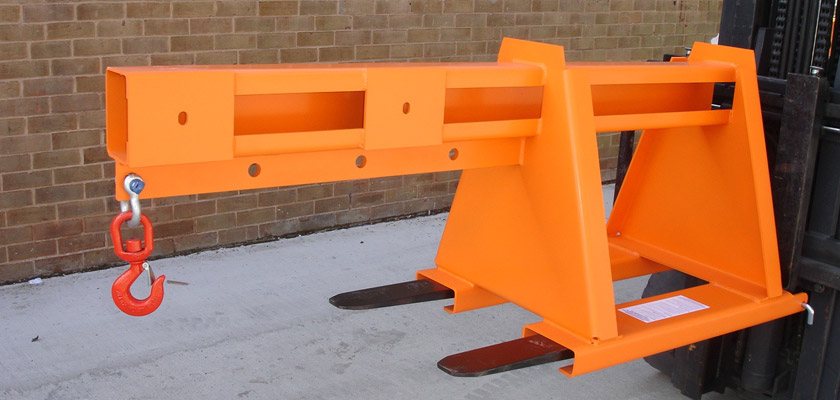 Loads from hard to access places – the Fork Mounted Jib
Lift and move long and awkward loads from inaccessible locations. The fork mounted jib has 4 different lifting centres for stability and ease of positioning and loading.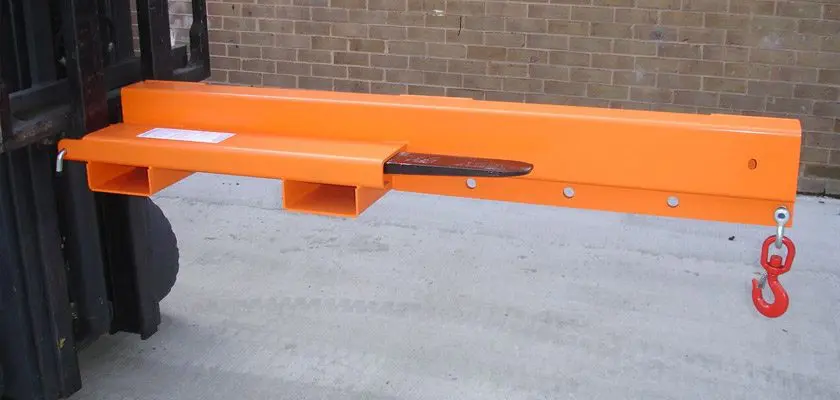 Loads from areas of restricted height – the Fork Mounted Low Profile Jib
When height is restricted, the low-profile jib makes moving long and awkward loads more practical, with the potential of 5 different lifting centres.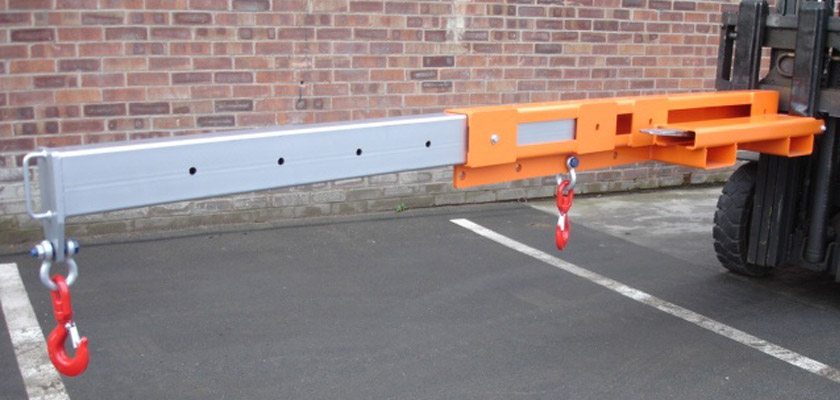 Loads from areas of restricted height – the Fork Mounted Low Profile Extending Jib
This extending jib allows the movement of long and awkward loads from inaccessible locations. It features 10 different lifting positions and two hooks and shackles to 'cradle' your load.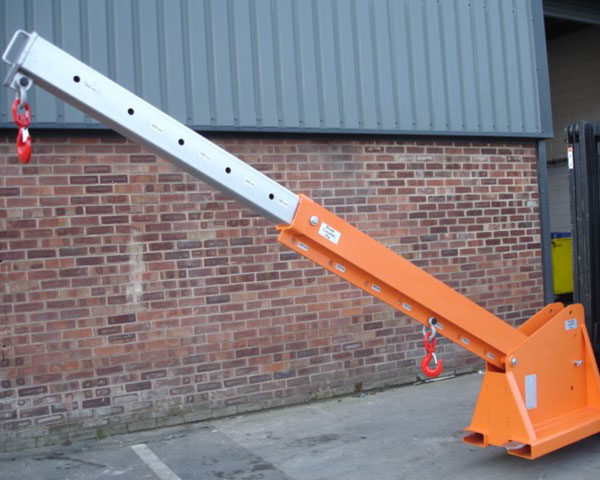 Moving tall or long loads – the Fork Mounted Height Adjustable Extending Jib
The height-adjustable extending jib has been designed for angular lifts at height. It allows tall and awkward loads to be lifted by increasing the lift height of the forklift truck or telehandler.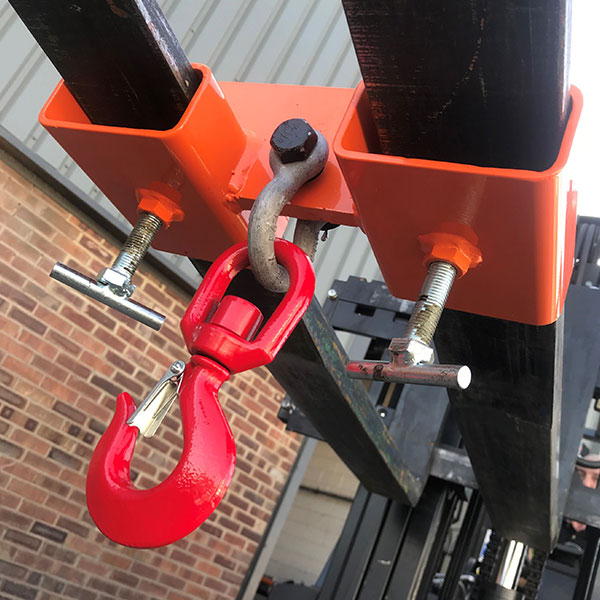 Lifting loads from the most stable place – the Economy Adjustable Fork Mounted Hook
Lift and position unpalletised loads with ease. Select exactly where to lift from by positioning the attachment along the fork blade. The compact unit has been designed for operation in tight spaces.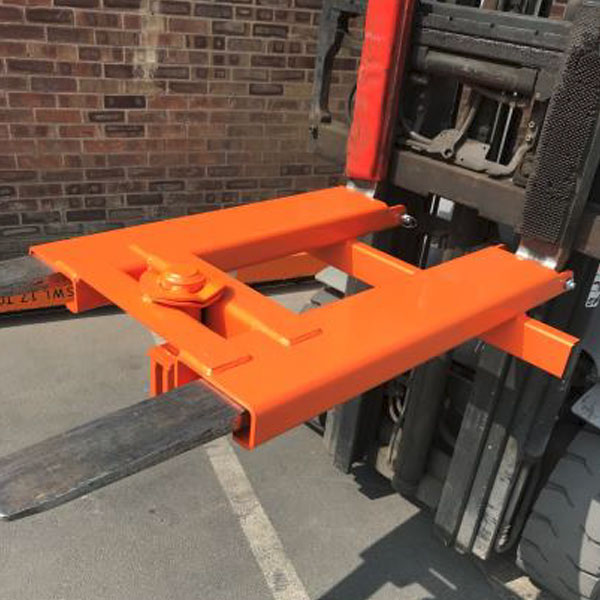 Reducing the swinging of scissor grabs – the Locating yoke
The locating yoke reduces the risk of a swinging load when used with the Mechanical Scissor Grab. Its unique locating mechanism allows accurate positioning of blocks at 90 degrees.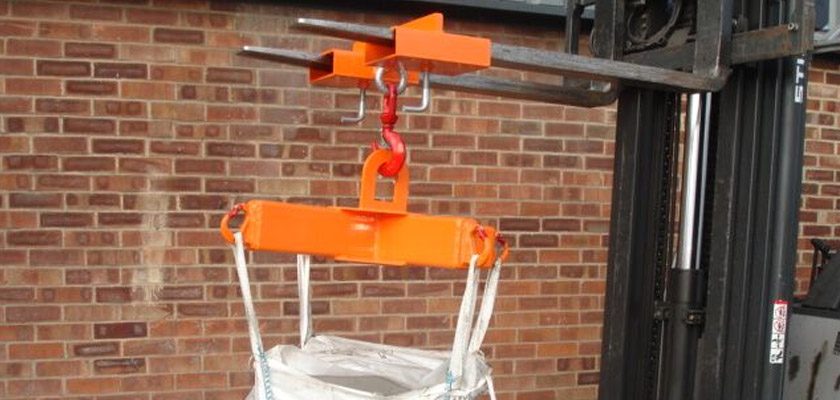 Carrying loose materials – the Crane Mounted Bulk Bag Carrier
This attachment is designed for the safe movement of sacks carrying loose materials. Due to its single lifting eye, the unit can be fitted to overhead crane, HIAB, or forklift via a swivel hook. The four welded hooks keep swinging to a minimum and reduce the risk of spills.
Having the right forklift attachment for the job at hand isn't just a convenience, it keeps everyone safe by avoiding unstable loads. It also saves you time and money every day.
Got a question about any of our forklift forks or attachments? Contact us on 0113 277 1222 or sales@invicta-attachments.co.uk.
Back to all blog posts