Problem-solving with the Invicta team
At Invicta, our expertise, in-house manufacturing capabilities and passion for problem-solving means we're proud to be at the very top of our field. We continue to support our loyal customers each and every day. It is always a pleasure to deal with some of the biggest forklift manufacturers in the world, and help out with bespoke solutions for smaller operations.
Keep reading for a handful of examples of what our team have been up to lately, providing problem-solving forklift attachment solutions to businesses both big and small.
New poles for a large forklift manufacturer

This forklift manufacturer came to us as they were implementing a new warehouse operation to handle an increase in business. They needed a fleet of our fork mounted carpet poles to go with their new reach trucks.
We provided 7 poles in total across a range of trucks. They offered a safe and efficient solution when moving specific rolls of material, something that was paramount to our customer.
This was a unique project; we had to fit into the logistics of the new site that was being developed and completed, and ensure the poles were delivered on schedule with the new trucks. Our hard work meant the poles were ready for dispatch within our customer's specific times frames.
Custom painted tipping skip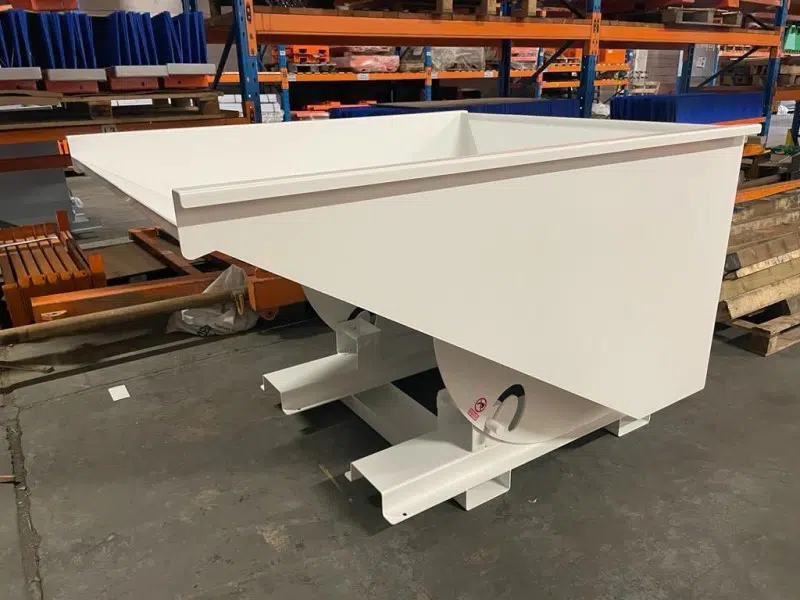 One of our loyal customers needed a new tipping skip from our ICUS range, but wanted it painted in their choice of colour – a crisp, clean white.
Luckily, we can paint any of our attachments to suit our customer's bespoke requirements. Custom painted attachments are especially popular amongst home builders and construction companies. They're ideal for branding purposes, giving a cohesive and smart finish, and they specifically help to distinguish between multiple businesses that may be present on one site.
Bespoke jib for a plant company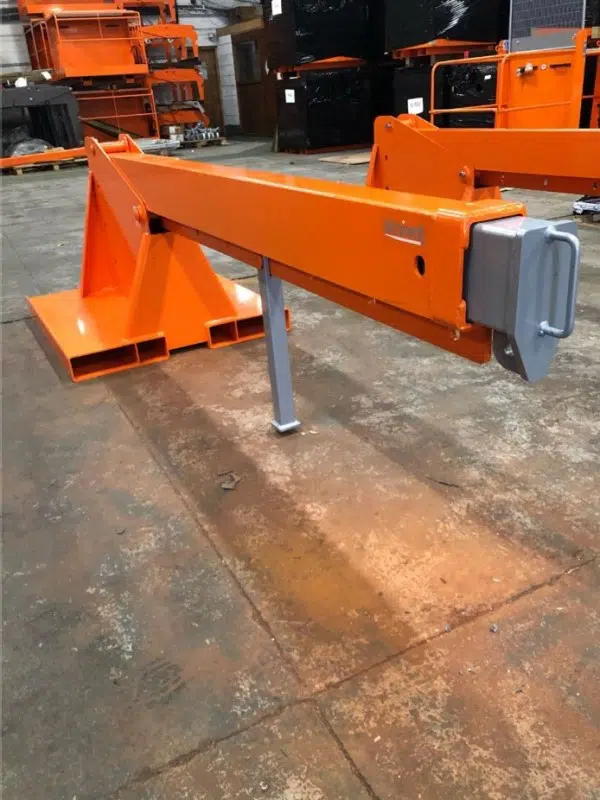 A local plant company needed a bespoke solution – a fork-mounted, height-adjustable extending jib. They were in urgent need of something seriously heavy-duty that would be big enough to accommodate their 7-tonne forklift with 200mm width and 60mm thick fork pockets.
We manufactured the product ourselves and painted it in our signature orange shade for safety, all ready to head to London for use in a demolition project.
Reorder of bespoke storage boxes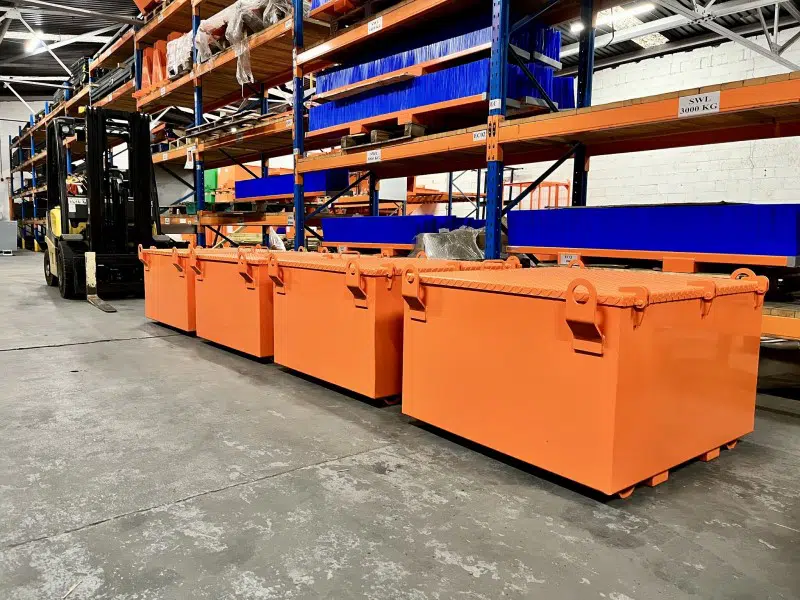 This loyal customer first purchased a set of 10 bespoke storage boxes from us back in 2018. Since then, they have obviously proven their worth, as we recently had a second order come through.
They're painted in bright orange for safety, and most importantly, provide our customer with the high-quality storage solution they were looking for.
Do you need a bespoke solution for your operation? We can help! Get in touch with the team today to talk about what we can do for you.
Contact us on 0113 277 1222 or sales@invicta-attachments.co.uk.
Back to all blog posts