Our team's top picks: IPF-BOS
At Invicta, we're proud to do more than just provide our customers with the materials-handling solutions they need. We're a team of true experts with a huge depth of product knowledge and experience. In our new blog series, we're finding out more about our team members' favourite Invicta products and exactly what makes them stand out.
Today, we're talking to Josh Martin, our Sales Team Leader, to learn more about his top product pick – the Automatic Pallet Fork – and find out why it's a standout choice.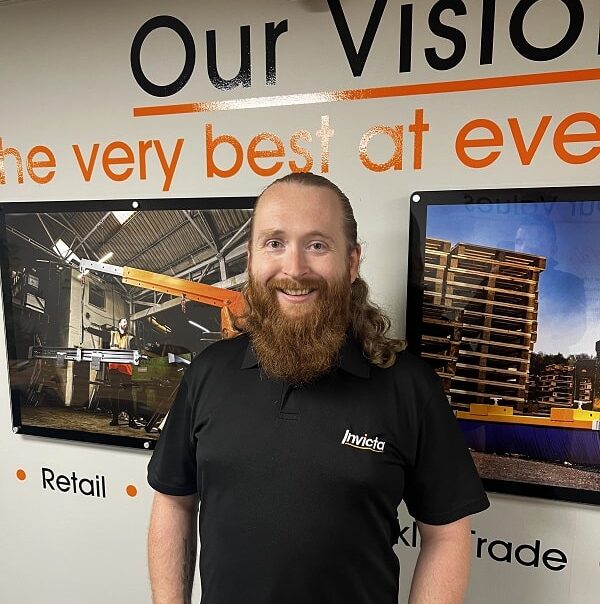 Hi Josh, first can you tell us your top product pick?
It's the IPF-BOS forklift attachment – also known as the Automatic Pallet Fork. (See the spec)
Can you tell us a bit about its function and the problems it is designed to solve?
The Automatic Pallet Fork is designed for manoeuvring pallets of building materials in tight spaces where there's not much room for a traditional forklift. It helps workers to handle materials efficiently in tight and confined areas.
What are the standout features of the product that differentiate it from competitors?
The key difference is the fact the IPF-BOS automatically balances the load. Unlike other models with manual adjustable 'teeth', the Automatic Pallet Fork uses a spring system. This gets rid of the need for manually adjusting the 'tooth position' before lifting the pallet, meaning the load remains balanced and secure automatically. With other models, you'd have to lift, adjust and check repeatedly until the load is balanced, which can be really time-consuming.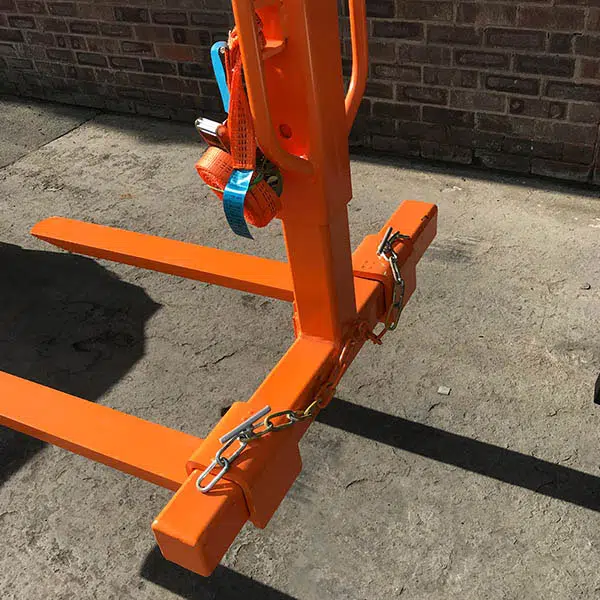 How does the product improve efficiency and/or safety?
It lifts materials from above, so you don't need to worry about clearing floor space to move additional machinery into position. This is really effective in high-rise building developments where space is tight. Customers can also buy an optional net and cage which securely keeps a pallet of bricks intact, avoiding falling debris when lifting materials to height.
What are the main applications or industries where the product is used?           
The Automatic Pallet Fork is great for various industries, including homebuilding, construction and even plant hire. It's an ideal choice for anyone who needs to handle materials in constricted areas.
Are there any optional extras or add-ons available that can enhance the functionality of this product?              
The net and cage that I mentioned earlier is a perfect way to enhance the IPF-BOS. It increases safety and makes transporting materials even more secure.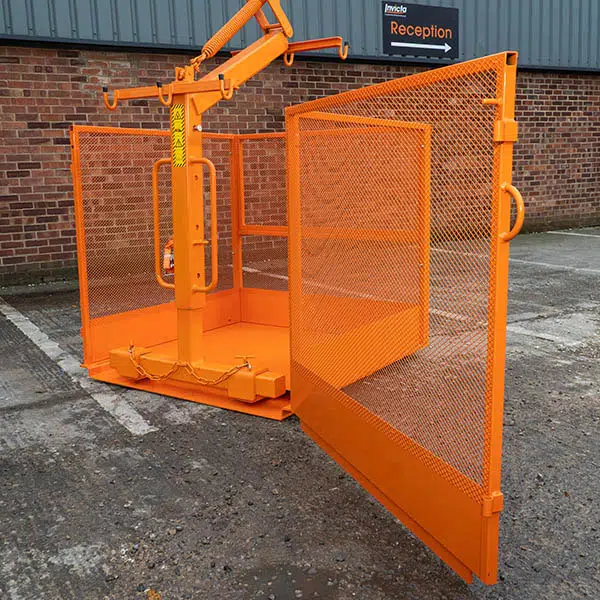 Are there any specific examples or success stories of customers who have improved their operations by using this product?
Definitely, one was a home builder in Central London working on a high-rise development of student accommodation. Using the Automatic Pallet Fork helped them save time and money and reduced wear and tear on their machinery. It meant they didn't have to move items around on multiple machines to position pallets correctly and allowed them to work more effectively, even in the tight confines of a busy city.
At Invicta, we offer innovative solutions like the Automatic Pallet Fork to help our customers overcome their material handling challenges, improve efficiency and prioritise safety. We hope you enjoyed finding out more about the many great benefits of the IPF-BOF. If you'd like to find out more about how it could help improve your operations, please reach out to the team.
Back to all blog posts