Invicta is sponsoring local motorcycle racer… Ryan Strafford
The team at Invicta are proud to be sponsoring Ryan Strafford, a local motorcycle racer competing with Thundersport GB in the GP2 series 2021. We saw that Ryan was looking for support and we reached out to see how we could help.
Ryan came across us through his is workplace, Press Form Machinery, and had previously enquired about one of our products for the farm where he lives. When we got talking to him, we saw a chance to support a local Yorkshire rider and to reach new local businesses.
The Invicta team are excited by the sponsorship and will attend as many races as possible to cheer Ryan on. Rachel in our accounts team has visited Cadwell Park already to show support and get a behind the scenes glimpse of a race-day.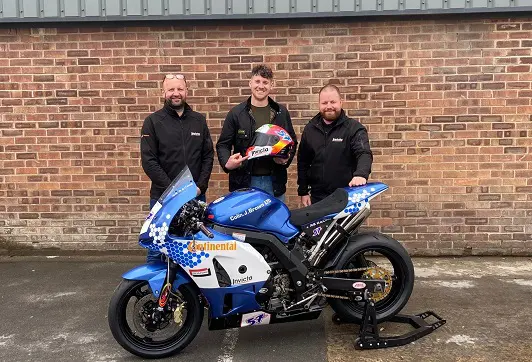 We caught up with Ryan to learn about his journey so far:
Ryan, how long have you been racing?
This will be my 9th consecutive year racing. I have ridden motorbikes since I was 5 years old. When I was growing up, I wanted to race bikes, but my family couldn't afford for me to do it. It's an expensive sport and I had to wait until I was able to fund myself.
Tell us a bit about your background and achievements so far
When I first started racing in 2012, it was done on a shoestring. I could barely afford the fuel to get to the circuit. I slept in a tent with the bike! I used knackered, secondhand tyres, but I did well.
In my first ever race I finished in the top 10 and by the middle of the season I was winning. In 2014, I won my first championship and then won back-to-back titles in 2018 and 2019.
View this post on Instagram
Can you tell us a bit about the series?
I race at a club called Thundersport GB and within the club there are different classes based on the bikes – my class this year is the supertwins.
A supertwin is a 2 cylinder 650 or 700cc bike, originally designed for commuting to work. Now it's a highly competitive race series. Bikes can range from £5,000 to the highly tuned £40,000. It's a fantastic class to race in with some very close elbow to elbow racing.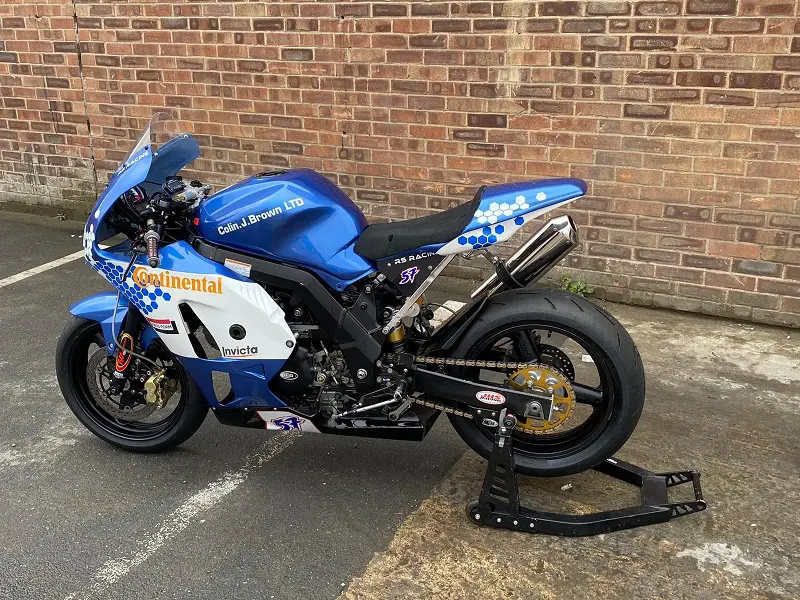 What are your hopes?
I have already achieved more than I ever thought I would. I said I would retire if I ever won a championship…. now I'm chasing number 4 and 5!
I've competed at British level, although that didn't go according to plan. More importantly, racing has kept me on the straight and narrow, kept me focused and hungry to succeed. I hope to continue racing and entertaining those who follow and support the sport.
Why do you enjoy racing so much?
The thrill, the risk, the adrenaline.  Nothing comes close. Even when I've been laid up in hospital, hurting and aching, all you can think about is fixing the bike and getting back out to race.
Winning is everything, whether it's a small win like beating your closest rival or winning a race. Nothing can compare to that feeling.
Finally, how did the sponsorship with Invicta come about?
I saw David Mills post on LinkedIn about a brush he designed for a forklift to move snow. I contacted him to ask if it would shift mud, because I live on a farm where the mud on the lane gets terrible. We got talking and instantly clicked. We came to an agreement and Invicta offered to sponsor me!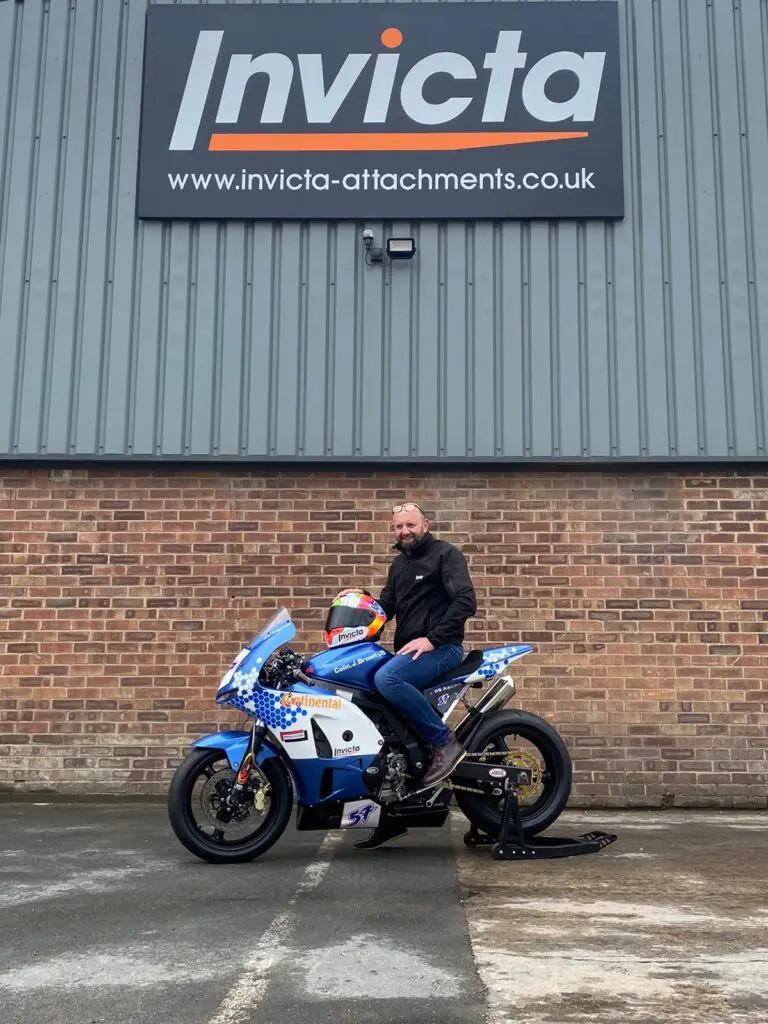 Thanks Ryan!
Ryan came to visit us back in May where he showed us the bike and checked out our HQ. Some of the Invicta team got a chance to sit on the bike, including our Managing Director, Peter. We'll be following Ryan's progress in the series and we wish him the very best of luck in his upcoming races!
You can follow Ryan here:
Twitter: @rsracing57
Instagram: @rsracing57
Got a question about any of our forklift attachments? Contact us on 0113 277 1222 or sales@invicta-attachments.co.uk.
Back to all blog posts