Productivity and safety: How forklift attachments can improve both areas
We all know that operating and working with forklifts is a risky business. Every year, forklift-related incidents feature within annual accident figures published by the likes of the Health and Safety Executive and British Safety Council.
Around 1,300 UK employees are reportedly hospitalised each year with serious injuries following forklift accidents, and it's a number that's steadily rising. That's the equivalent of five workers every workday, suffering debilitating and life-changing injuries.
But while there are some risks to working with forklifts if operated incorrectly, including hazards such as tipping (for more on this check out our infographic), there's one element of them that can actually help improve safety and productivity.
The area we're referring to is our bread and butter – forklift attachments – the field that we've shaped for more than 20 years.
Providing the correct attachment is used for the job and used in the right way, forklift attachments can substantially increase productivity and reduce handling times and costs
Whereas a single forklift may only be used to carry out certain tasks, fitting it with different forklift attachments will instantly transform it into a multi-use piece of equipment.
And when you use the same piece of equipment for both specialist materials handling and everyday lifting work, the running and maintenance costs are relatively low compared to running several different pieces of kit.
Forklift attachments that can help boost productivity and safety: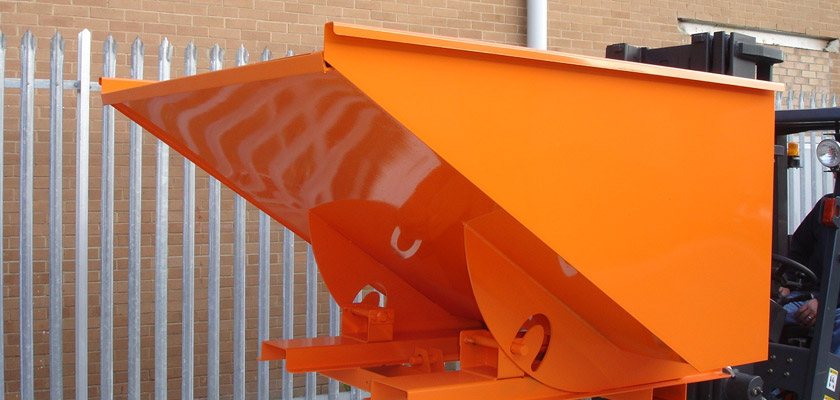 Tipper attachments can be used for a wide range of everyday tasks; making light work of loading raw materials on to production lines and moving large quantities of loose materials from one area to another.
They can also increase safety, as there's no longer a need for employees to manually lift or move heavy items and potentially injure themselves in the process.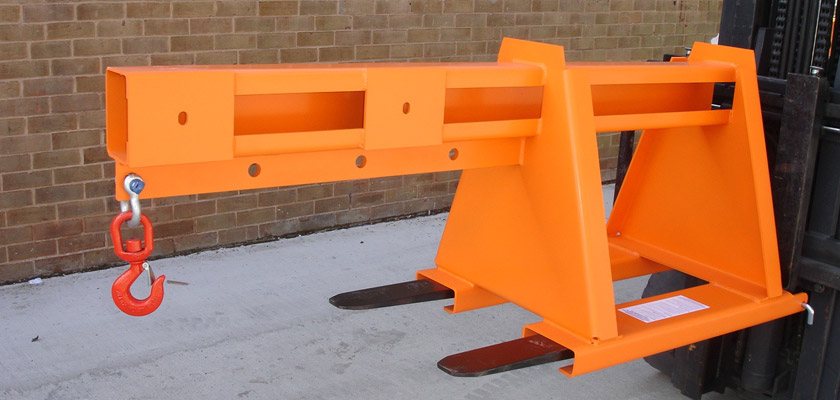 Jibs are frequently used to safely extend the reach of a forklift and are available in a variety of setups and capacities. Meanwhile, tilting jibs make it easier to lift and transport particularly high or deep loads.
Again, their ability to handle high and awkward loads, reduces the risk of employees getting injured, as they have the jib to carry out the hard work for them.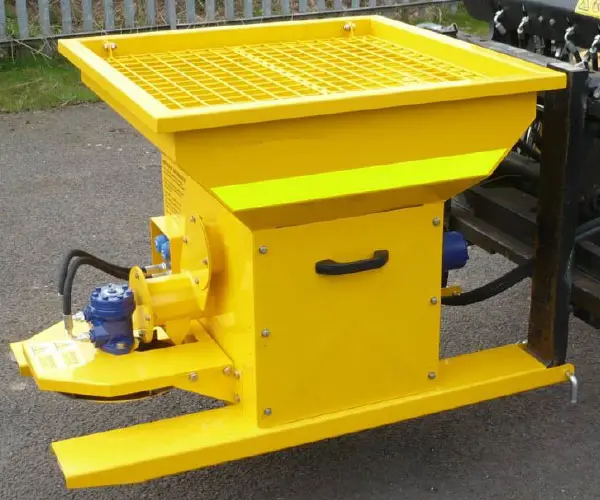 Wintry and icy working conditions are inevitable for several months of the year, which can grind some operations to a halt. However, forklift gritter attachments are designed to help businesses weatherproof their sites.
These attachments are straightforward to use, help keep snow and ice disruption to an absolute minimum and take literally minutes to clear sites, thanks to the front-mounted spreaders that can store vast amounts of salt.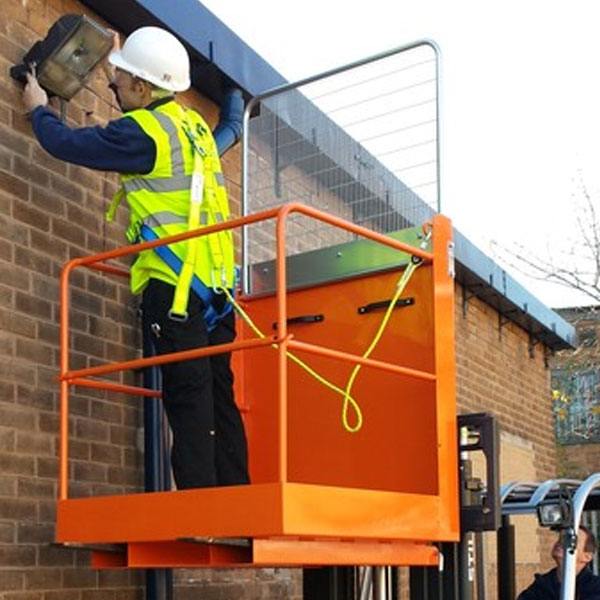 These attachments, as well as our fork-mounted folding access platform and high lift access platform keep employees safe when they're working at height.
Maintenance work and inspections can be carried out efficiently and any risks potentially associated with falling, slipping or tripping are eliminated by having a safe and sturdy platform from which to work.
Want to find out more about how forklift attachments can help you improve productivity and safety this year? Contact us on 0113 277 1222 or sales@invicta-attachments.co.uk.
Back to all blog posts