Hands-free sanitisation stations for your workplace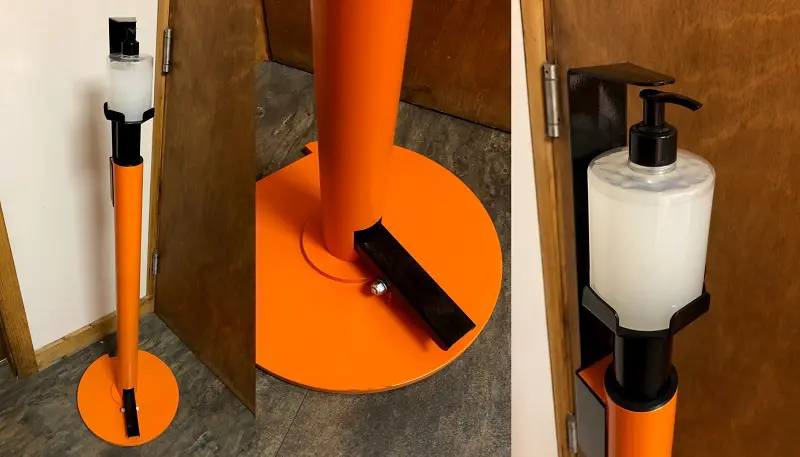 Hands-free sanitisation stations for your workplace
We're all getting used to sanitising our hands throughout the workday. It's the responsibility of business owners and managers to make sure there are provisions in place for regular hand disinfection.
Place hand sanitiser where it can't be missed
Moving between rooms and entering environments where hands-on work or activities take place are essential points for disinfecting hands. Installing sanitisation points in accessible locations around the room and in doorways and entrances is part of establishing safe and hygienic operations.
However, with everyone using the same hand sanitising station, the dispenser itself can become contaminated, particularly in busy workplaces. The solution? A foot operated sanitisation station that makes the process hands-free.
WATCH how simply pressing the Foot Pedal the Sanitiser is dispensed into the operator's hands totally hands-free.

??

Get yours: https://t.co/84JIC7nxo8 pic.twitter.com/TY7dT91nmI

— Invicta Attachments (@Invicta_attach) October 21, 2020
Why choose the hands-free sanitisation station?
Foot pedal activation makes these sanitisation stations easy to use and reduces the risk of contamination. It's one way you can make safe hygiene measures easy to follow.
Simple design – low maintenance
Variable height to fit different bottle sizes
Fitted with 500ml bottle of 85% alcohol hand gel
Space saving freestanding design
Easily adjustable without tools
The hands-free sanitisation stations come finished in grey as standard but can be powder coated in a colour of your choice and fitted with branded stickers.
Easy to move around
The product weighs 11kg and can be carried and moved around with ease. The circular base measures 350mm in diameter and is flat to the ground, meaning it doesn't create a bulky obstacle.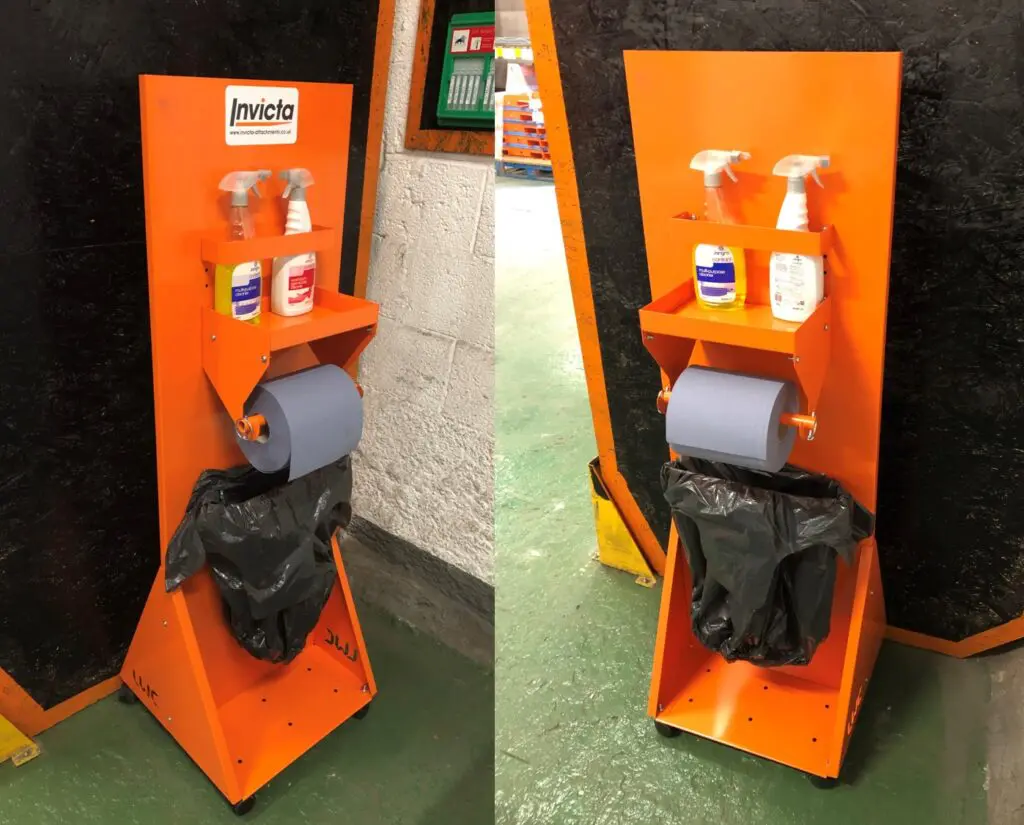 Mobile sanitisation stations
For cleaning down and sanitising equipment and workstations, these stands have everything you need. They can be placed at entrances or around warehouses, factories, and shop floors, reminding people to wipe down their tools, equipment, or surfaces after use and as they go.
Get them for your business before they are gone
With stock ready and waiting to go, your hands-free and mobile sanitisation stations could be with you within a matter of days. They are available for delivery or collection – always at a safe social distance.
Got a question about these products or any of our forklift forks or attachments? Contact us on 0113 277 1222 or sales@invicta-attachments.co.uk.
Back to all blog posts