How your forklift attachments can help you save time
Do you want peace of mind that you can meet your deadlines without compromising on quality?
The tighter the timeframe, the more efficiently you have to work, which is only achievable if you have the right resources around you.
Trained and focused staff, robust and streamlined processes and the right equipment are fundamental to delivering on time and to the right standard. We know this because we play a part in helping our customers achieve this every day.
Our forklift attachments are aimed at helping many of our customers overcome day-to-day challenges, which includes saving time. Here's a quick introduction to some of the forklift attachments we manufacture that are designed to enable them, and you, to do just that:
Bulk bag carrier and inverted notched forks
These special inverted forks have been specifically designed to simplify the transportation of 1 and 2-tonne capacity bulk bags which, in turn, can help save precious time.
They're also ideal for when height is restricted too and, when paired with our fork-mounted hook range, are perfect for effortlessly transporting sand, gravel, aggregates and waste.
Forklift sweeper brush AKA 'The Basil'
This fork-mounted sweeper is an incredibly quick and easy solution for reheaping loose granule products.
Available with five or eight brushes, spanning from 1,200mm up to 2,450mm, this attachment makes light work of clearing up sand, top soil, grain and other similar materials. See it for yourself.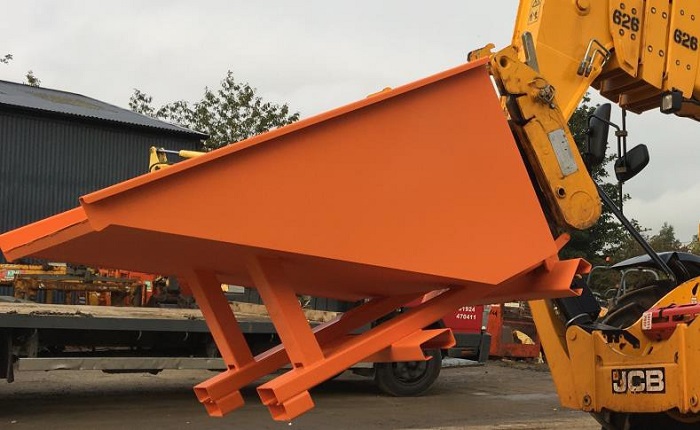 Auto-Lok fork-mounted tipping skip
The Auto-Lok tipping skip has been designed to reduce risk and increase efficiency during the emptying process.
Simply drive your forks into the pockets and the automatic mechanism locks itself to the forks of the telehandler when elevated, meaning there's no need for the forklift driver to exit the cab. See it in action.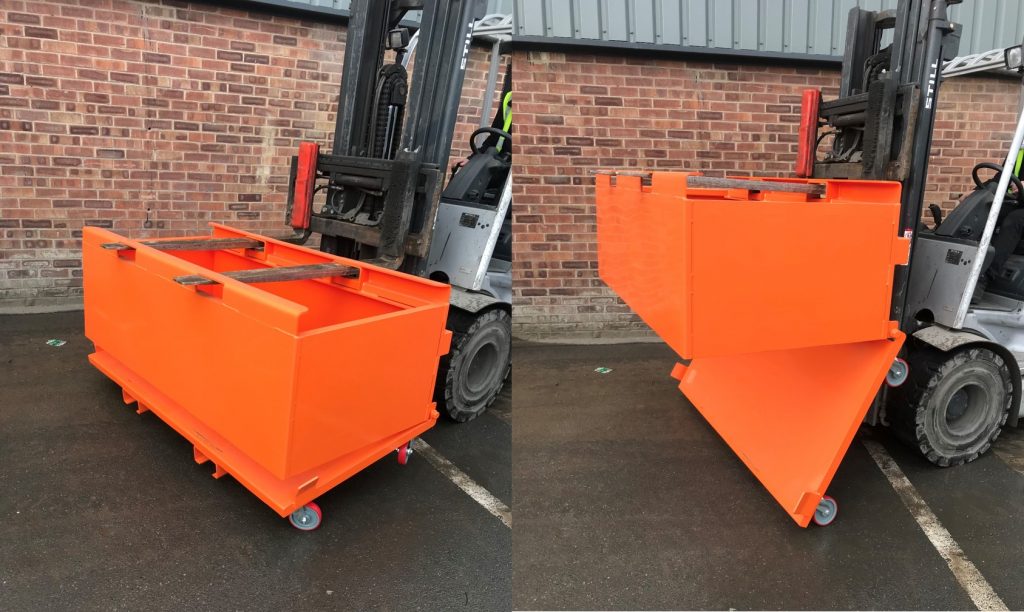 Bespoke forklift attachments
Being the industry leaders that we are, our product range doesn't just cover standard attachments, we also cater for bespoke requirements too.
So, if you need help with speeding up your existing handling processes by introducing new equipment or think you could make things a whole lot slicker by reconfiguring what you've already got, we can help make it happen.
For details of our other time-saving forklift attachments or to discuss your bespoke requirements with us, contact us on 0113 277 1222 or sales@invicta-attachments.co.uk. In the meantime, you can find out more about our product range by checking out our product gallery.
Back to all blog posts