Day in the life of David Mills, Account Development Manager
Our Sales team is one of our biggest assets at Invicta. They enable us to provide the personal and responsive service our customers expect. Whether that's ordering new products, reordering, or completing a bespoke request, there's a friendly and experienced person to help.
The knowledge and specialism of our team is something that sets us apart. They have a wealth of expertise in material handling and forklift operations for a range of sectors. Here our Account Development Manager, David Mills, shares what it's like working in his role:
Hi David, please tell us about your role at Invicta.
I've been with Invicta since 2018 as Account Development Manager. I currently work closely with key accounts, helping customers to get the products they need. With my growing experience and focus on customer service, I'm looking to transition into a more technical business support role.
In my current role, my day usually starts with a fresh coffee, going through tasks that need to be completed that day. I prioritise my workload, focusing on accounts with greater growth potential. I spend time identifying ways to promote new products and share our expertise with key accounts.
In what ways do you help customers with their material handling requirements?
We help a wide variety of customers with a range of applications by looking at the source of the enquiry and determining the solution. Our approach is not to push products, but to understand the enquiry and provide the best solution for what the customer is trying to achieve.
What are some of the most innovative and useful products you supply?
Our load protection solutions provide huge benefits to businesses. Many organisations suffer damage costs when handling products, and we have solutions to help that. The use of load protection products results in significant cost savings across business operations.
Invicta manufactures and designs all kinds of attachments for different purposes. How do you deal with challenging requests?
From the initial enquiry, our focus is fully understanding what the customer is trying to achieve and assessing their current process. It might be moving an awkward load, reducing product damage, or speeding up a process. By spending time to understand the customer application and the desired outcome, we identify the correct product, either standard or bespoke.
In your opinion, what sets Invicta apart from the competition?
We are the industry leader for a reason. We have a passionate and knowledgeable team who strive for perfection in all aspects of the business, from the high quality of our products to the customer support we offer. If we don't have a product that exactly fits the requirement, we will design it.
Why do you think customers rely on Invicta?
In my experience, customers come to Invicta as we are a trusted adviser on material handling solutions. Put simply, they trust our advice and know our solutions will get the job done.
What do you enjoy about working at Invicta?
I enjoy being part of such a fantastic team of people – the people always make a place of work what it is. We have a laugh together and everyone pulls together to get the job done.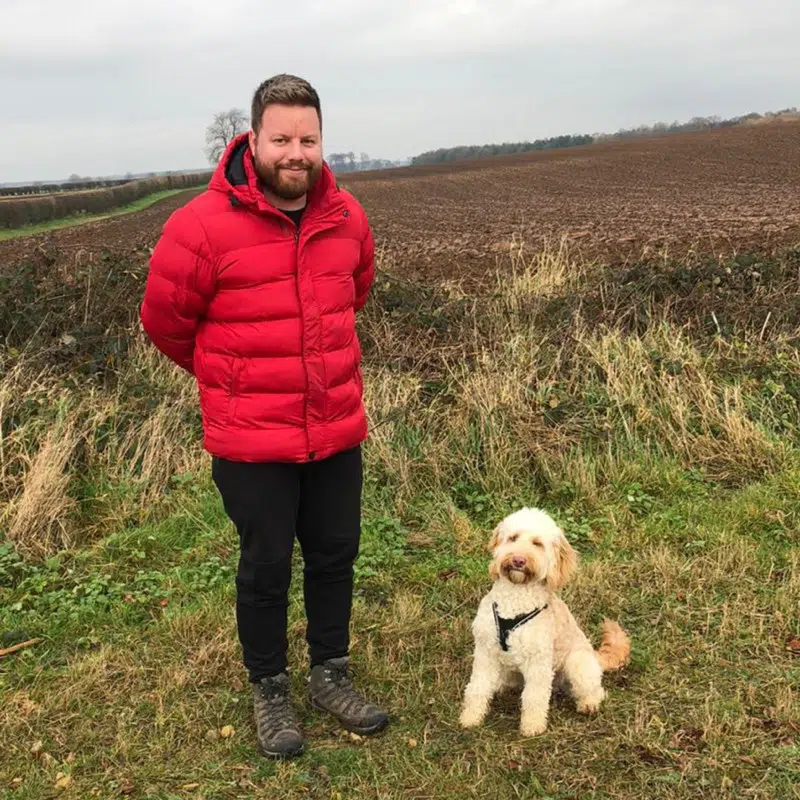 Please tell us what you enjoy in your spare time.
In my spare time, I spend most of the time outdoors walking my dog, Rupert. There is nothing better than exploring the countryside. Apart from that, my main passions are cars and sports such as golf. To say I'm obsessed doesn't come close.
Got a question about any of our forklift attachments? Contact us on 0113 277 1222 or sales@invicta-attachments.co.uk.
Back to all blog posts