Case study: Bespoke skips for dual use
The challenge
At the start of this year we were approached by Doosan on behalf of their customer, Ibstock, with a challenge. The customer was struggling to manoeuvre a counterbalance forklift with a skip within indoor areas of their site. They needed a solution for lifting and emptying the skips in areas of restricted access.
The solution
To overcome the problem, we supplied a powered pallet truck and two bespoke designed skips. The skips have been fitted with a custom base, suited to both powered pallet truck and forklift.
The bases have been designed with 4-way entry, giving the customer the option to pick the skip up from any direction. We made the bodies 5mm thick to make them robust enough to handle daily brick waste. The skips will be fitted to the forklift when outside, and pallet truck when working inside.
Do you have a unique problem? Talk to us about designing a forklift attachment for the task at hand.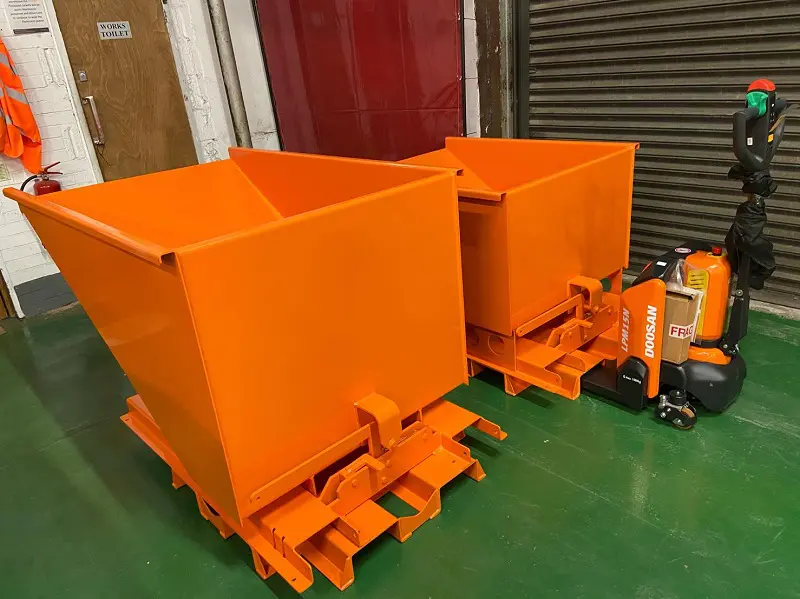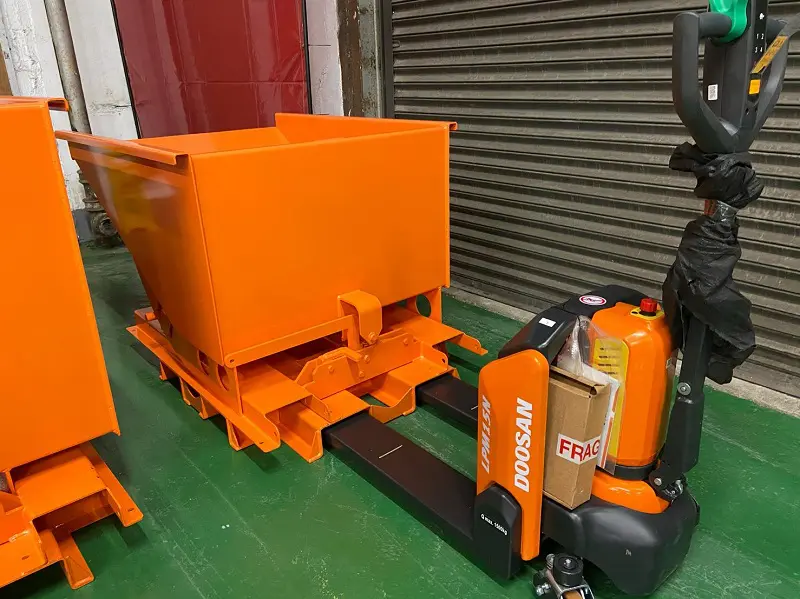 Back to all blog posts