Case study: Bespoke bottom emptying bins for a large brick manufacturer

Background
We were approached by a large brick manufacturer, who wanted to speed up and improve one of their daily housekeeping tasks. They'd identified that a large amount of time and effort was being wasted by manually removing debris from the floor at the end of their conveyors.
The existing process involved staff shovelling waste material from the floor into barrows, then wheeling the barrows outside to empty them. The task was heavy, dirty and unpleasant, as well as time-consuming and inefficient.
The challenge
Our challenge was to simplify this everyday task by designing a product that would effectively do the work for the client. We began by carrying out a site visit to assess the area. Our visit revealed that the design would need to take into account the tight confines of the machinery and close proximity of safety guarding.
We decided that the best solution was for a bespoke skip to be created. We had to make sure it:
Was exactly the right size and shape to fit in the required space, so that it would catch all of the debris
Could be emptied by a forklift truck when full
The solution
We turned to our Invicta bottom empty skip for the basis for the design and then set about customising the dimensions. We fabricated a new size to fit neatly into the required area and placed the unit on castors, which enabled it to be moved around easily.
We added two sets of fork pockets, one for lifting the unit for transportation, and the other, for emptying the bin at low level. This functionality would make it easy for the forklift operators to attach and manoeuvre the bin whenever it needed to be emptied, ensuring there were no delays in the process.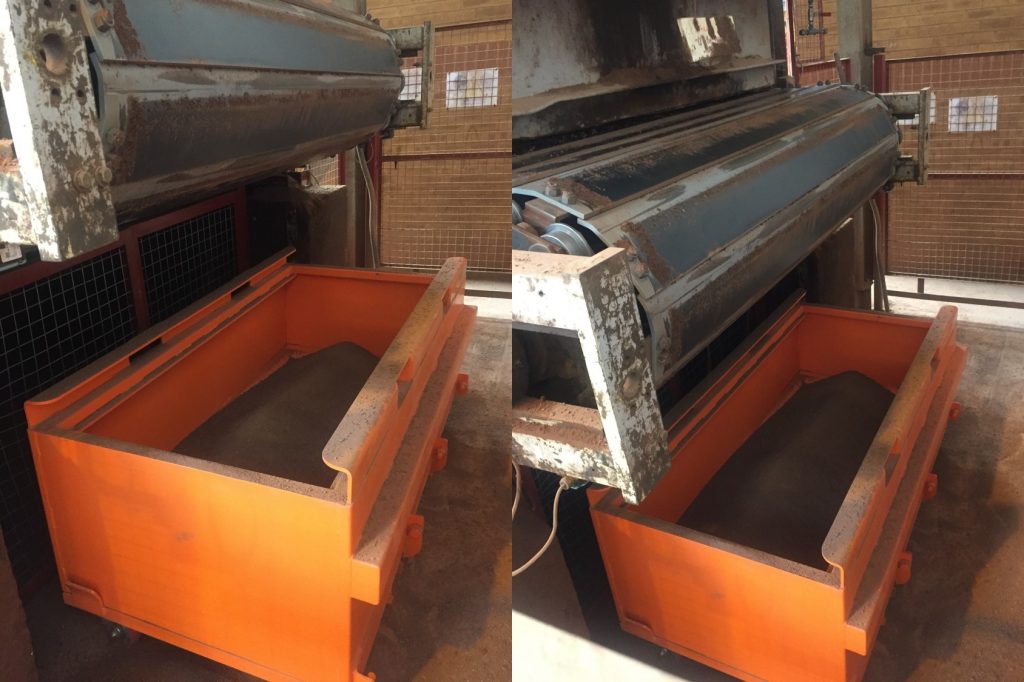 Invicta's Technical Manager, Terry Ryan, said: "We're always pleased to be able to use our design and manufacturing capabilities to help businesses make light work of tedious manual handling tasks, such as this one. It's fantastic to be able to offer a bespoke solution that's proven to help improve the client's general housekeeping, reduce labour hours and help them to increase their profitability in the long-run."
Do you have a challenge on site that's wasting time and money? Talk to us today and our technical team will find a way to solve your problem. 
Back to all blog posts