Case study: A bespoke coil boom for heavy loads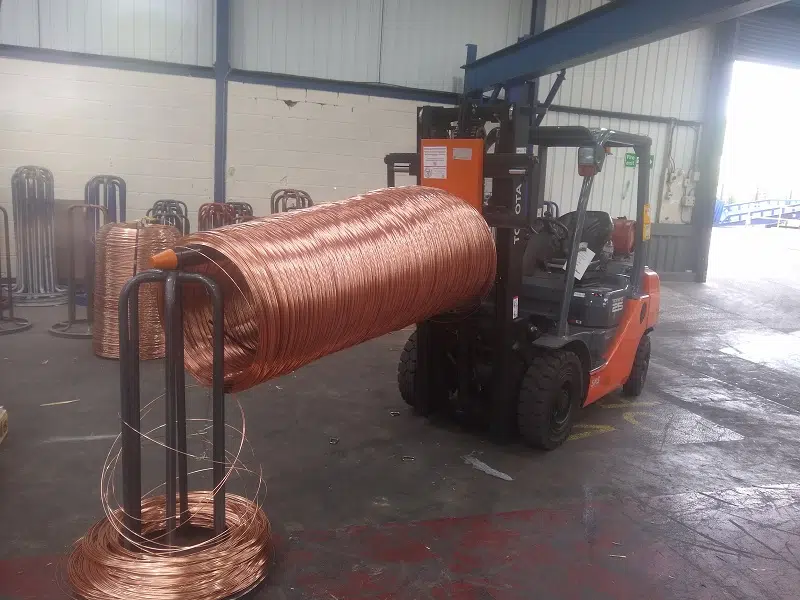 The challenge
Siddall & Hilton Products Ltd are the UK's leading manufacturer of fencing and mesh. They reached out to us as they needed a way to transport a number of wire orbit coils across their site safely and efficiently. A new forklift was required on-site, but the customer wanted to find a way to maximise its potential.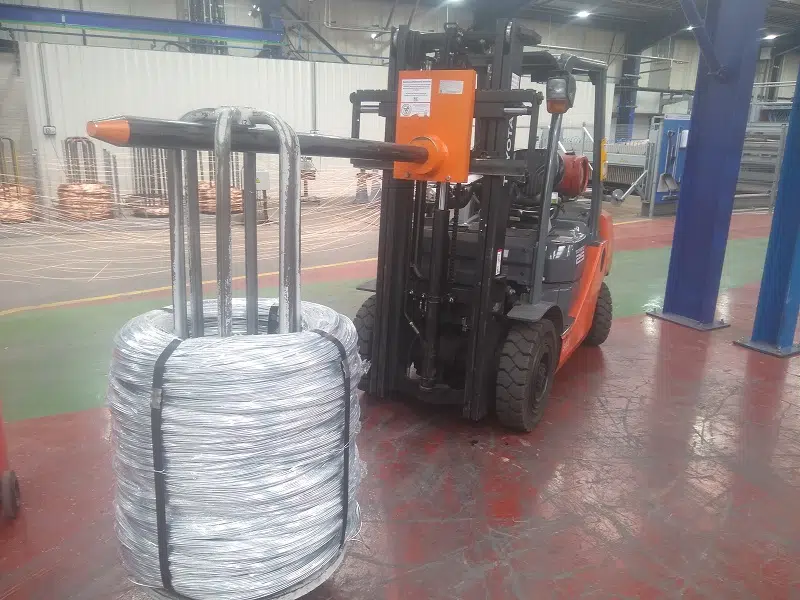 The solution
We identified that the customer needed a heavy-duty forklift attachment to pick up and transport 2 x wire orbit coils at a time. The attachment needed to be able to withstand a lot of weight; each orbit coil weighs 800kg, meaning a total load of 1.6 tonnes.
The solution was a bespoke carriage-mounted boom to fit their Class 2a carriage. To ensure the boom could lift the required loads, we increased its diameter from the usual 70-75mm to 85mm. With a length of 1800mm, this enabled the safe working load to increase up to 1.6 tonnes in line with the customer's requirements.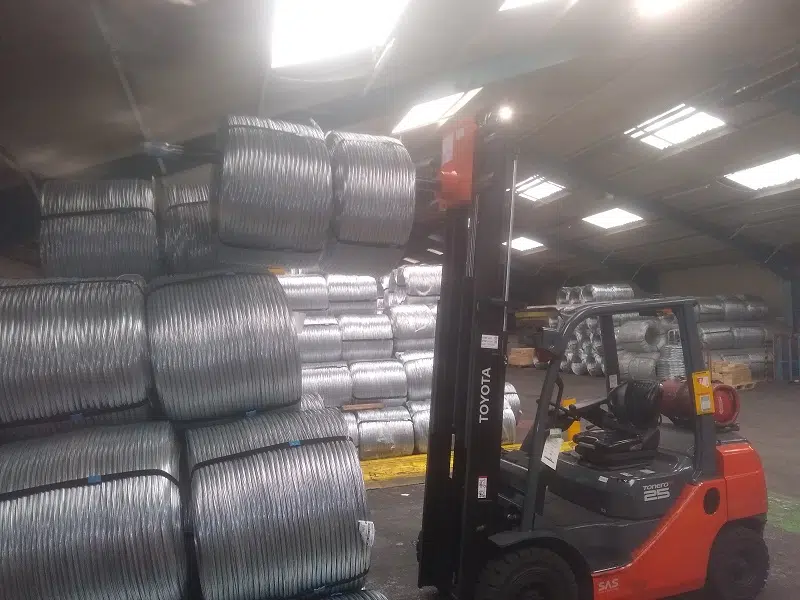 Results
By adapting a coil boom to meet heavy lifting requirements, we delivered the results the customer was looking for. As a result of our bespoke solution, they can run their operation at optimum efficiency.
We would like to thank Siddal & Hilton Products Ltd for coming to Invicta Attachments to help with their operation. We very much look forward to working together in the future.
"We purchased the pole attachment from Invicta who made it to our required spec. We found Invicta very helpful and understanding to our requirements and the quality of their workmanship is first class. We will be using again in the future and would highly recommend."
Darren Jaggar, Supply Chain Manager, Siddall & Hilton Products Ltd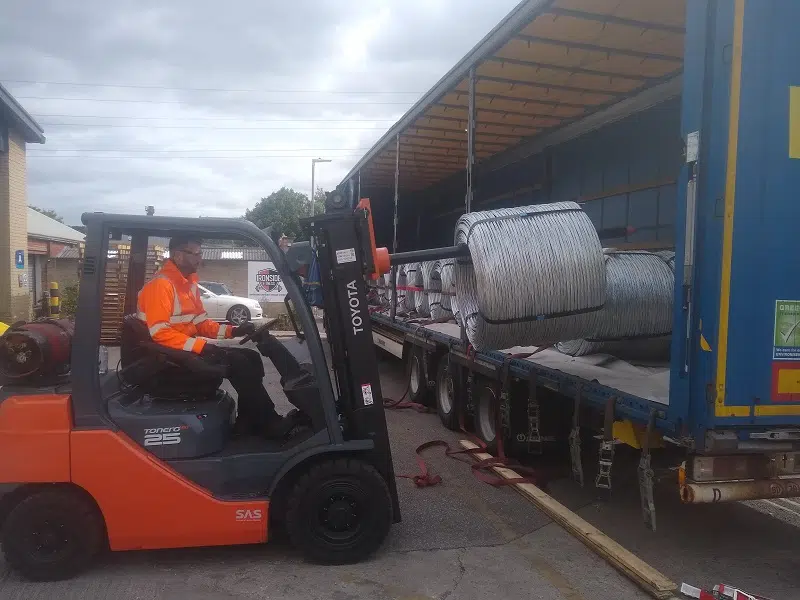 Could we help you improve your operations?
We're pioneers within our field and can manufacture bespoke products that are tailored to your specific requirements. We also provide industry-leading technical support and aftercare.
Talk to us about a bespoke product.
Back to all blog posts