Case study: A bespoke Bottom Empty Skip
The challenge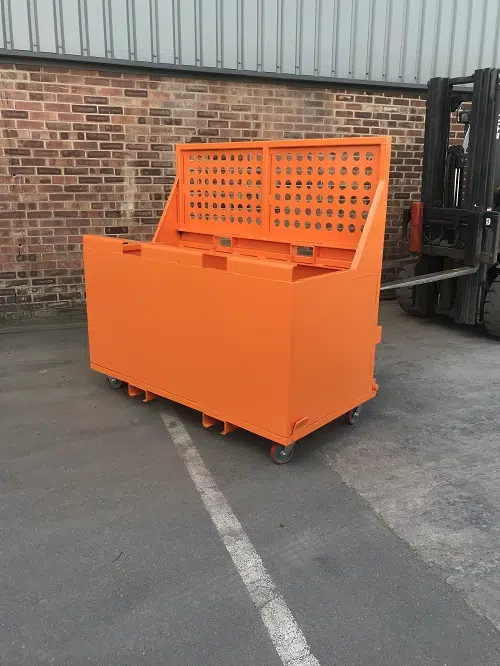 We were contacted by the UK's largest brick manufacturer who wanted our help with brick removal. They reached out to us as they needed a way to efficiently speed up the process of waste brick removal. Their process involved a significant amount of manual handling; red bricks that did not meet their exacting standards were identified and manually removed from a conveyer line by an operative, before being deposed of in a waste bin. The product line was higher than ground level, and the waste bricks were dropped from a short height. This meant that in some instances, bricks didn't land in the non-forkliftable waste bin, and the operative would have to pick up 'missed' bricks by hand for disposal.
The customer's on-site Health & Safety team identified that improvements could be made to the process in order to increase efficiencies and safety, which is where we came in.
The solution
We identified that the best solution for the customer would be a bespoke Bottom Empty Skip. We knew we had to tackle the issue of bricks not always landing in the waste bin. So, we created a bespoke solution. We manufactured the skip to the exacting sizes needed and added a built-in back guard for the waste bricks to bounce off into the skip. Fork pockets were added to the base to lift with, and we also added castors for manual manipulation within the caged area, offering ease of movement both manually and with a forklift truck.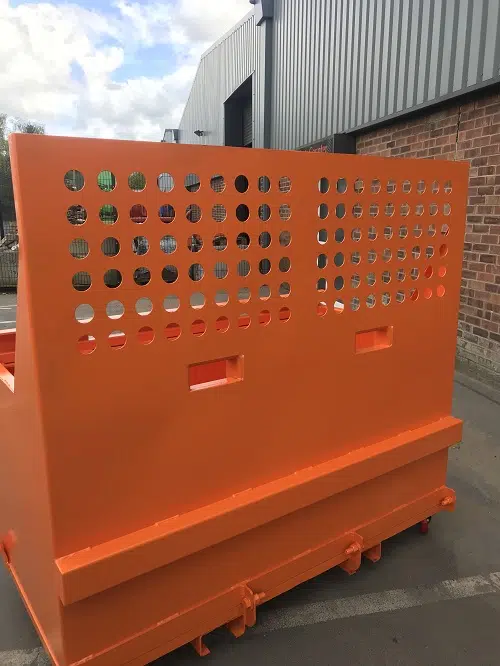 Results
This was a project that was unique to the customer. They knew they needed expert help to solve their problem and turned to us because of the unrivalled scope and expertise of the Invicta team. The job was carried out without any challenges and the customer now has a bespoke Bottom Empty Skip that means waste brick removal is quick, easy, and safe. As the bin can be safety picked up with a forklift truck, emptying can now run more smoothly with minimal manual handling.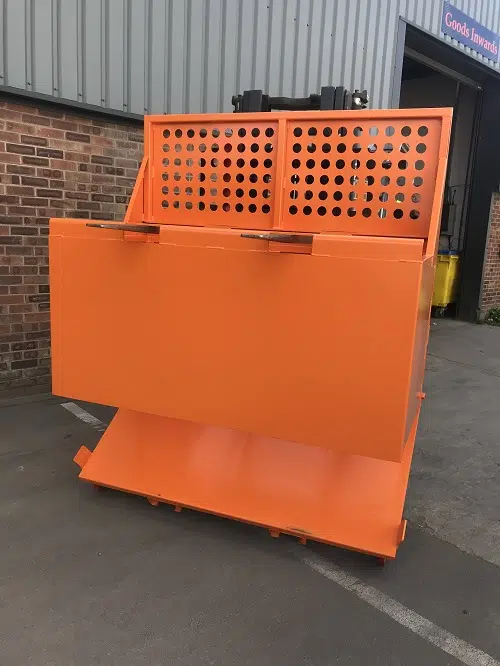 Could we help you improve your operations?
We're pioneers within our field and can manufacture bespoke products that are tailored to your specific requirements. We also provide industry-leading technical support and aftercare. Talk to us about a bespoke product.
Back to all blog posts