A day in the life of our …Managing Director, Peter Sharpe
In our last 'Day in the life of' blog, we chatted to our Technical Manager, Terry Ryan, about what his work typically involves on a day-to-day basis.
Next up, is our Managing Director, Peter Sharpe, who's been with Invicta for more than two decades! Over to you Pete…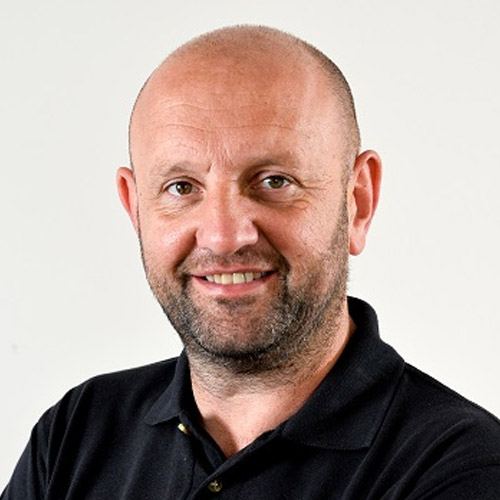 Q: What time do you usually start work?
A: At 7.30am, but I never actually stop working because I never switch off.
Q: What's the first thing you do when you arrive?
A: Make the first brew for the team and sit down and discuss the key objectives with them for the day ahead.
Q: What tasks do you like to get completed by lunchtime?
A: We always aim to plan ahead at Invicta, so I like to focus on the on-going projects, which enables the rest of the team to focus on completing their proportion of the work throughout the day.
However, having said that, the nature of our work and the forklift attachment market does require us to be on hand to be able to instantly respond to customers' requirements. In these circumstances, this type of work takes priority for us.
Q: What do you always do at the start of the week without fail?
A: I always set myself a new set of targets to achieve that working week. The majority of this work involves future-proofing Invicta for years to come, from looking at system improvements to new design improvements for existing and new material handling equipment.
Q: What do you always do at the end of the week without fail?
A: Review the targets I've set myself at the start of the week, see what I haven't managed to achieve, and then make it one of my new targets for the following week.
Q: How often do you get to go off-site?
A: Not as often as I'd like to! Getting out and about and meeting our customers, whether that's to measure some greasy forks or carry out a site check, is really important to us and this interaction with the customer is what we pride ourselves on.
We're not simply a `drop in` forklift attachment shop, we're through-and-through problem-solvers and the best way we're able to do this (and do an exceptionally good job of it) is to engage with our customers in their environment.
Q: What's the highlight of your day?
A: I wouldn't say there's a particular highlight, as everything about Invicta is a positive experience for me. But if I really had to choose one, I'd have to say our team ethos. It really does shine through every day and I'm frequently reminded that, as a team, we're far bigger than any one individual.
Q: What do you find most challenging about your job?
A: Never quite having enough time! Over the last two years, we've set ourselves a strategic plan that's designed to generate sustained growth, which we've already exceeded, above and beyond our expectations.
We've invested in more staff, vehicles and a new and improved IT structure to support current and future growth, which has been both challenging and rewarding, not to mention, also incredibility time-consuming.
Q: What takes up most of your time?
A: Quite simply – work! Running a business isn't easy and every aspect of the business is important to us, so that we can make sure we deliver the quality and service our customers expect and deserve.
But this doesn't just happen by chance, it takes consistent monitoring and, where necessary, improvements. Focusing on the growth and stability of Invicta is an on-going priority and is also where a lot of my time goes too.
Q: What time do you usually finish work?
A: Family life is extremely important to me, but Invicta is part of the 'family.' I always aim to finish at around 6pm, but in all honesty, I never stop thinking about work, which doesn't help my golf handicap very much!
Want to hear more from Peter? You can connect with him on LinkedIn 
Make sure you also check out our previous 'A Day in the life of…' blog post with Terry Ryan, our Technical Manager. In the meantime, if you'd like to find out more about our bespoke forklift attachment capabilities or discuss your forklift attachment requirements with us, contact us on 0113 277 1222 or sales@invicta-attachments.co.uk.
Back to all blog posts