5 key questions to ask your forklift attachment manufacturer
Do you know the right questions to ask your forklift attachment manufacturer so that they provide you with the right attachments and forks?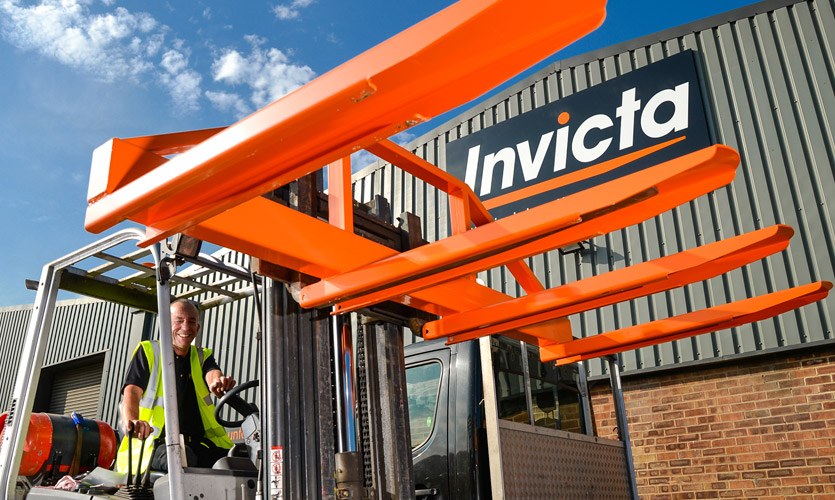 Forklift attachments and forks are highly specialist pieces of equipment, which means it pays for you to know what to ask, if you want your equipment to be fit for purpose, cost-effective and made to last, that is.
We've listed the 5 key questions you should ask your forklift attachment manufacturer. By asking these questions, you'll instantly get a feel for their capabilities and make sure your attachments and forks tick all of your boxes too.
QUESTION #1: Are they product providers or problem solvers?
Now, in some circumstances, you may just need a fork extension, fork-mounted magnet or multi-use scoop fast, which is fine.
But here's the thing, this approach may be suitable in an emergency, but it won't get to the root cause of the problem you may be experiencing. And if you don't solve these types of issues, then chances are, you're going to keep encountering them, which can be a) costly and b) time-consuming.
That's where your forklift attachment manufacturer can really help you out, especially if you enlist the expertise of somebody who specialises in solving their customers' problems, not just simply being a product provider. We know which option we'd choose, every time…
QUESTION #2: How responsive are they?
If you're in the situation that we touched on in the answer above and need a forklift attachment or fork fast, then it's important your supplier can provide you with what you need, pronto.
Do they have an extensive range of industry-leading standard attachments in stock at any one time, ready and waiting to be dispatched? How quickly can they turn your order around? And can they do it within two to three days, or even the next day, (like we can) or will you have to wait around for two to three weeks which, we're guessing, is too long to wait?
QUESTION #3: Do they manufacture everything in-house?
In this day and age, not all forklift attachment providers manufacturer everything themselves in-house.
Again, this is fine in some instances, but we know (speaking from experience) that partnering with a manufacturer who takes care of everything, from design and development to delivery all themselves, means they're far less likely to get bogged down by supply chain issues.
They'll also be in a much stronger position to maintain higher levels of quality control, provide you with a dedicated service, from start to finish and, depending on your requirements, take more of a flexible approach to making sure they 100% meet your needs.
QUESTION #4: How experienced are they?
Yes, this may sound like an obvious question, but it really is a crucial one.
The more experienced your forklift attachment manufacturer, the greater the chances they'll be able to provide you with the right product for the job and a solution that benefits your business on multiple levels.
It's more experienced suppliers that are better equipped to deal with more complex, bespoke projects too, not just simply provide you with standard off-the-shelf solutions. Experience counts for a lot, from the end result, to the service you receive, make sure you don't overlook this area when you're doing your research.
QUESTION #5: How much do they know about your industry?
It's important to remember that not all forklift attachment manufacturers specialise in all industries.
If you want your products to be fit for purpose and 100% meet your requirements, then you need to partner with a supplier that understands your world, whether it's waste handling, construction, logistics or manufacturing.
Partnering with a specialist that has experience of your sector can pay off for all sorts of reasons, including the fact they're already aware of the main industry challenges, rules and regulations, and they can advise you on the right product(s) based on their previous learnings.
Got any questions or want to discuss your forklift attachment requirements with us? Contact us on 0113 277 1222 or sales@invicta-attachments.co.uk.
Back to all blog posts