Case study: Bespoke fork mounted frame for a glass bottle manufacturer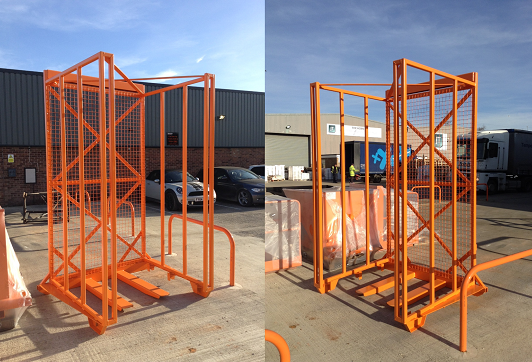 Background
A major manufacturer of glass bottles contacted us regarding an everyday process they were having trouble with. They wanted to make the recycling of broken and damaged bottles less manual, speeding up the process and making it safer.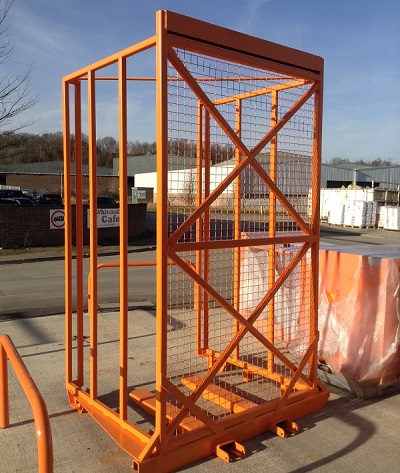 The challenge
In the existing process, damaged glass bottles were stored on a pallet waiting to be recycled. The bottles typically reached 7 or 8 layers high, separated by sheets. Previously, the pallet was simply tipped onto the floor, smashing the bottles. Forklift drivers were then required to leave their vehicle and sort through the broken glass to retrieve the pallet and cardboard separators.
This was not only dangerous but also time-consuming. There was a real risk of injury posed by the broken bottles. Invicta's challenge was to design a safe solution to avoid manual handling.
The solution
We designed a fork mounted frame specifically for the task at hand. The bespoke frame allows the full pallet to be loaded into the front of the unit and uplifted to the glass stack. The pallet and frame are then simply rotated on the truck hydraulics, emptying the bottles through the side frame.
All this is achieved while keeping hold of the pallet and the separators, ensuring the operator doesn't have to leave their seat. It's a solution that saves time, reduces risk and increases efficiency for everyone involved.
Do you have a specific materials handling challenge you'd like help with? We create bespoke forks and forklift attachments to solve your unique problems. Get in touch to tell us what we can help with.
Back to all blog posts